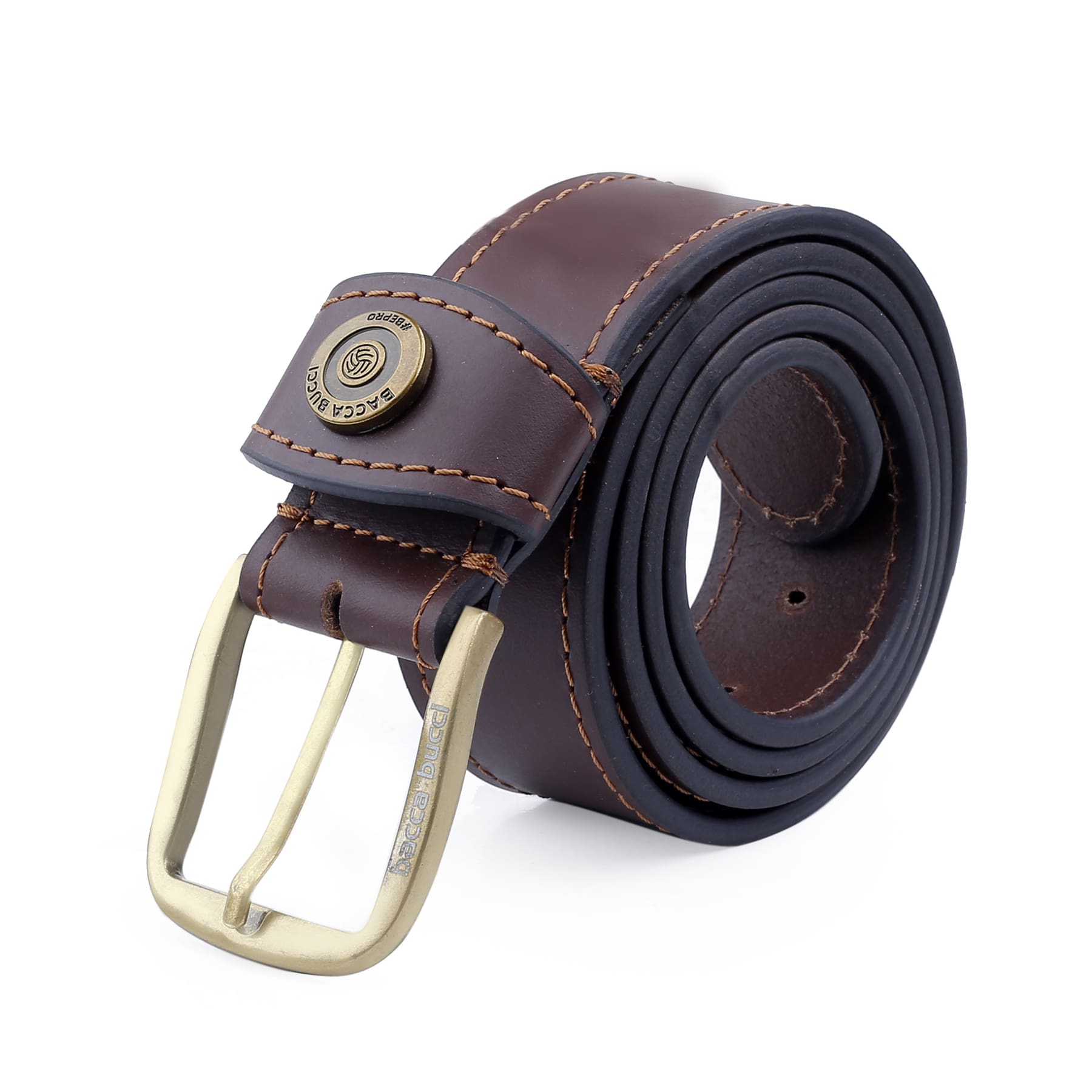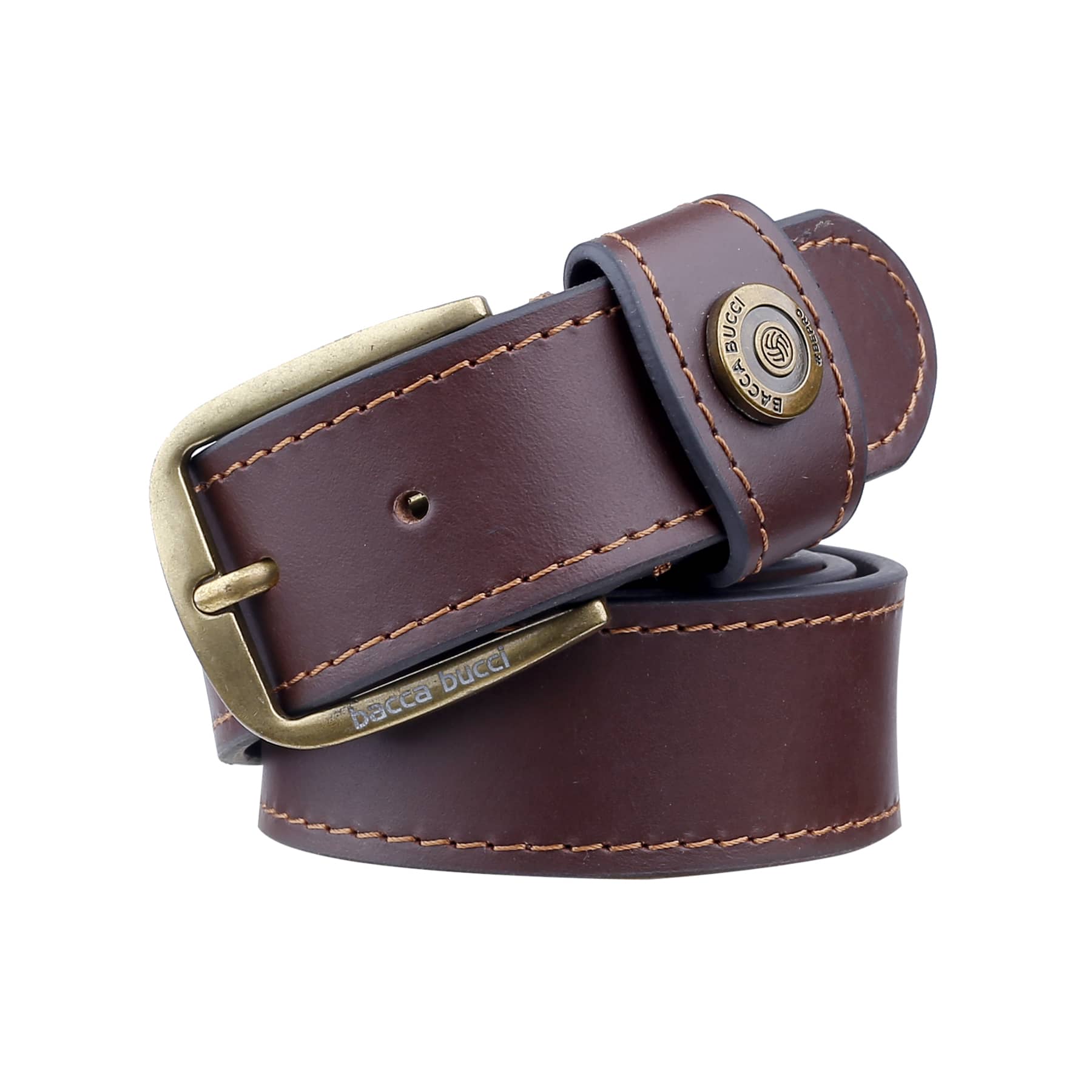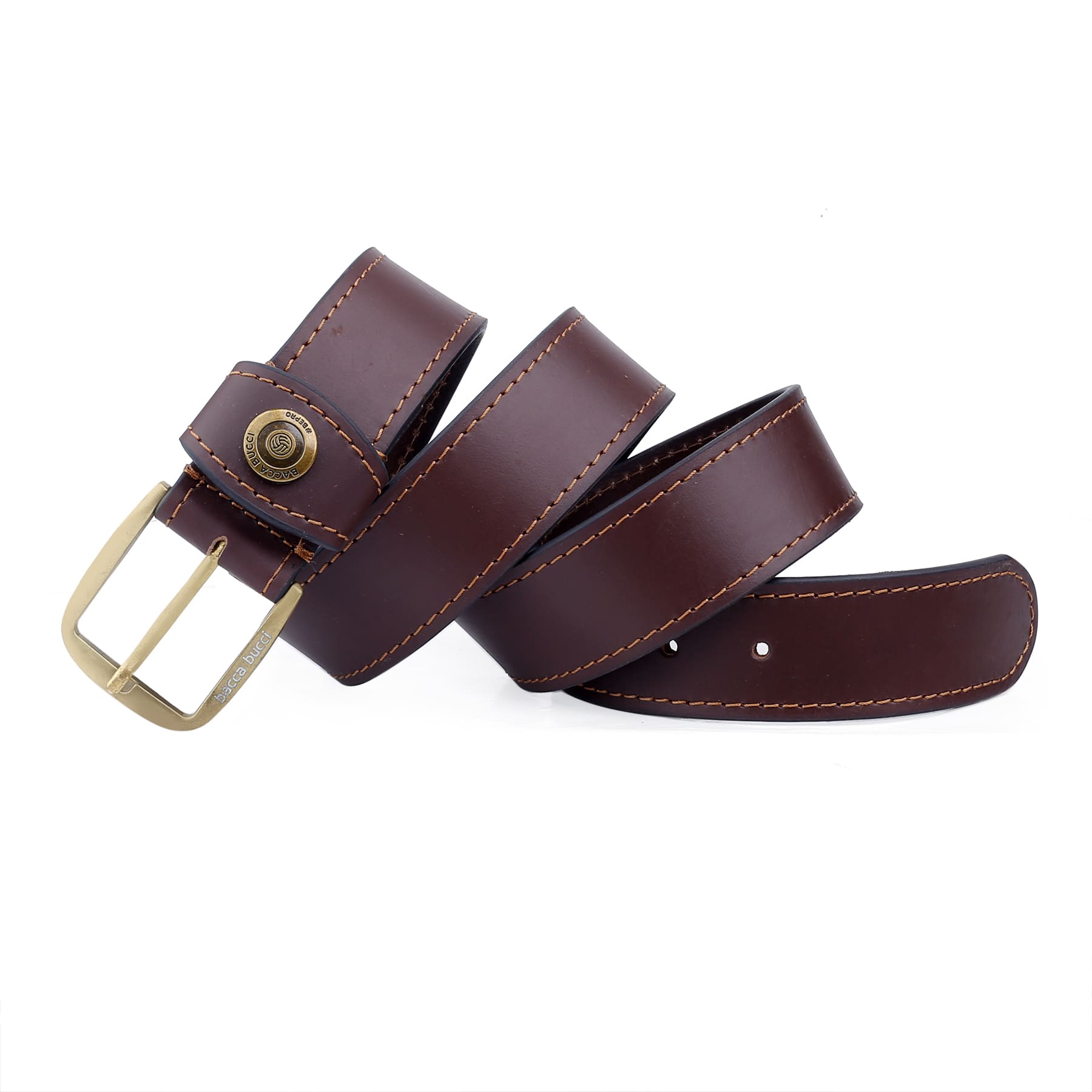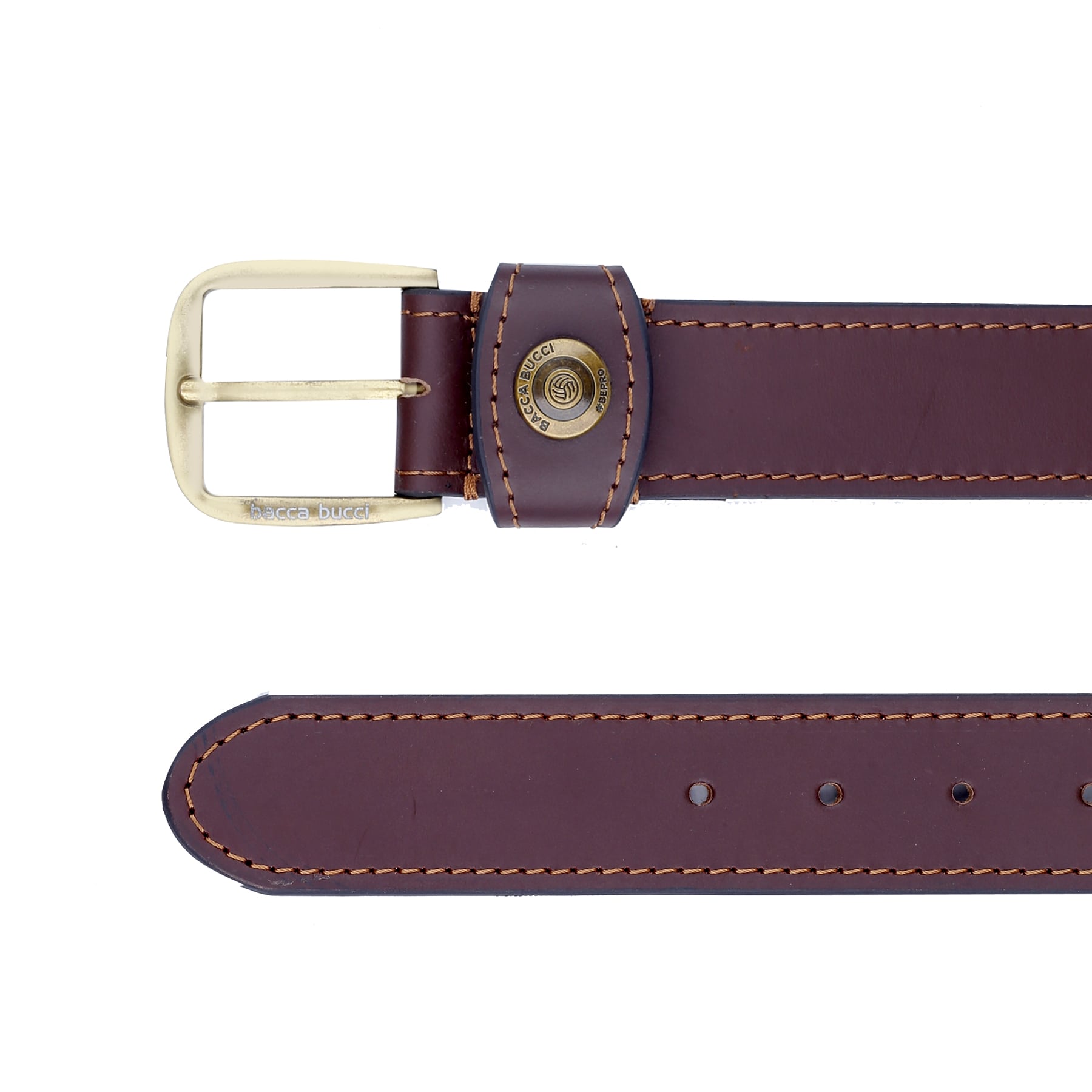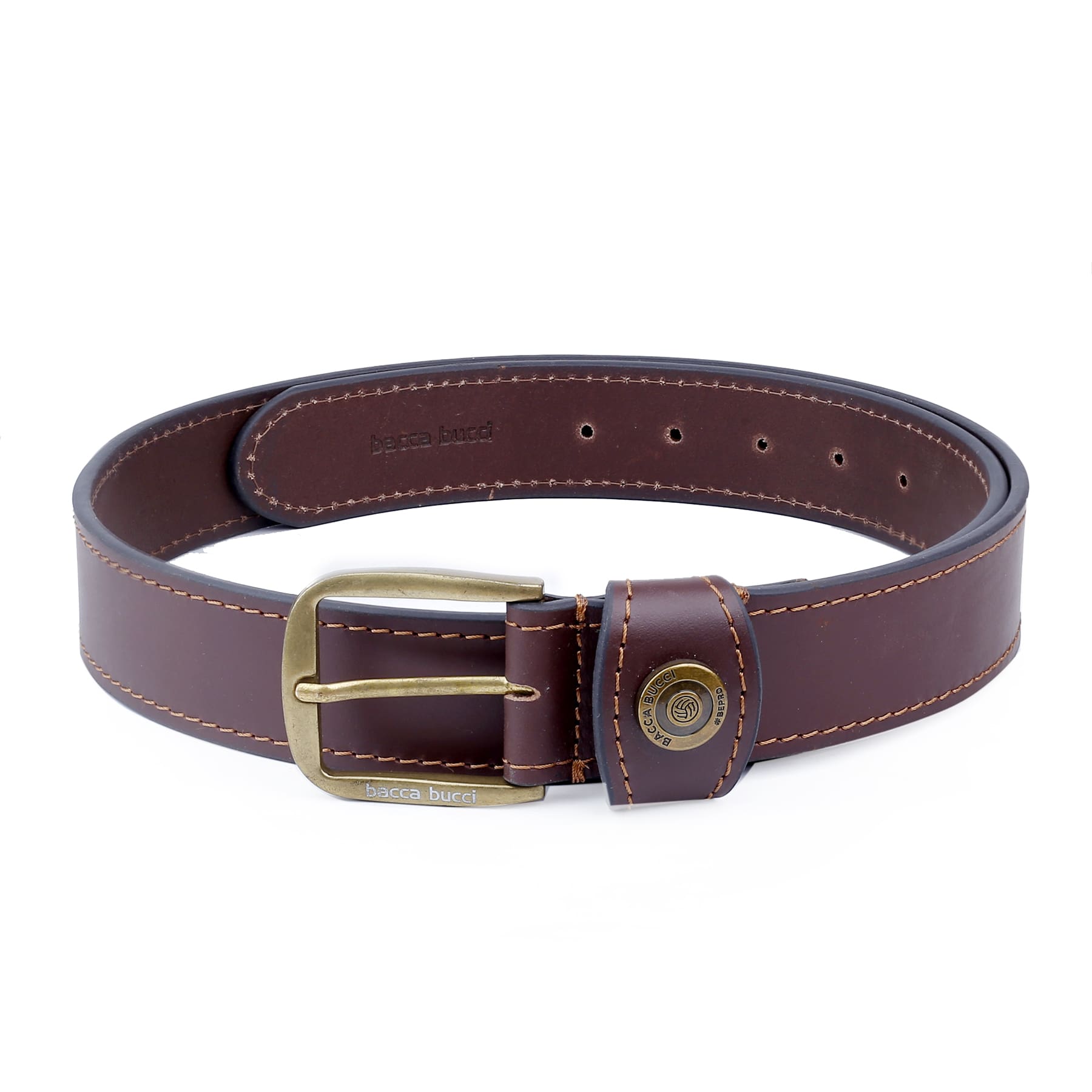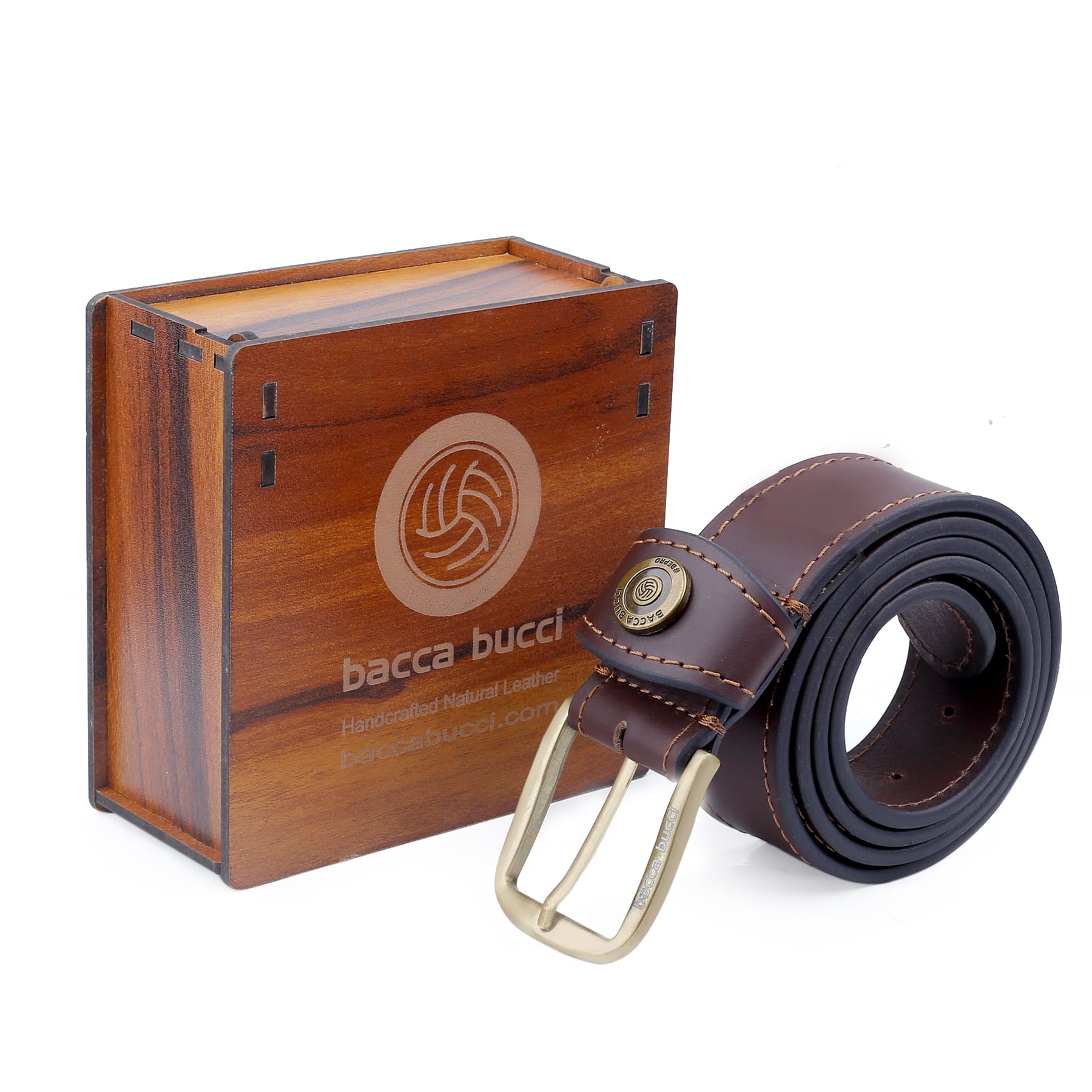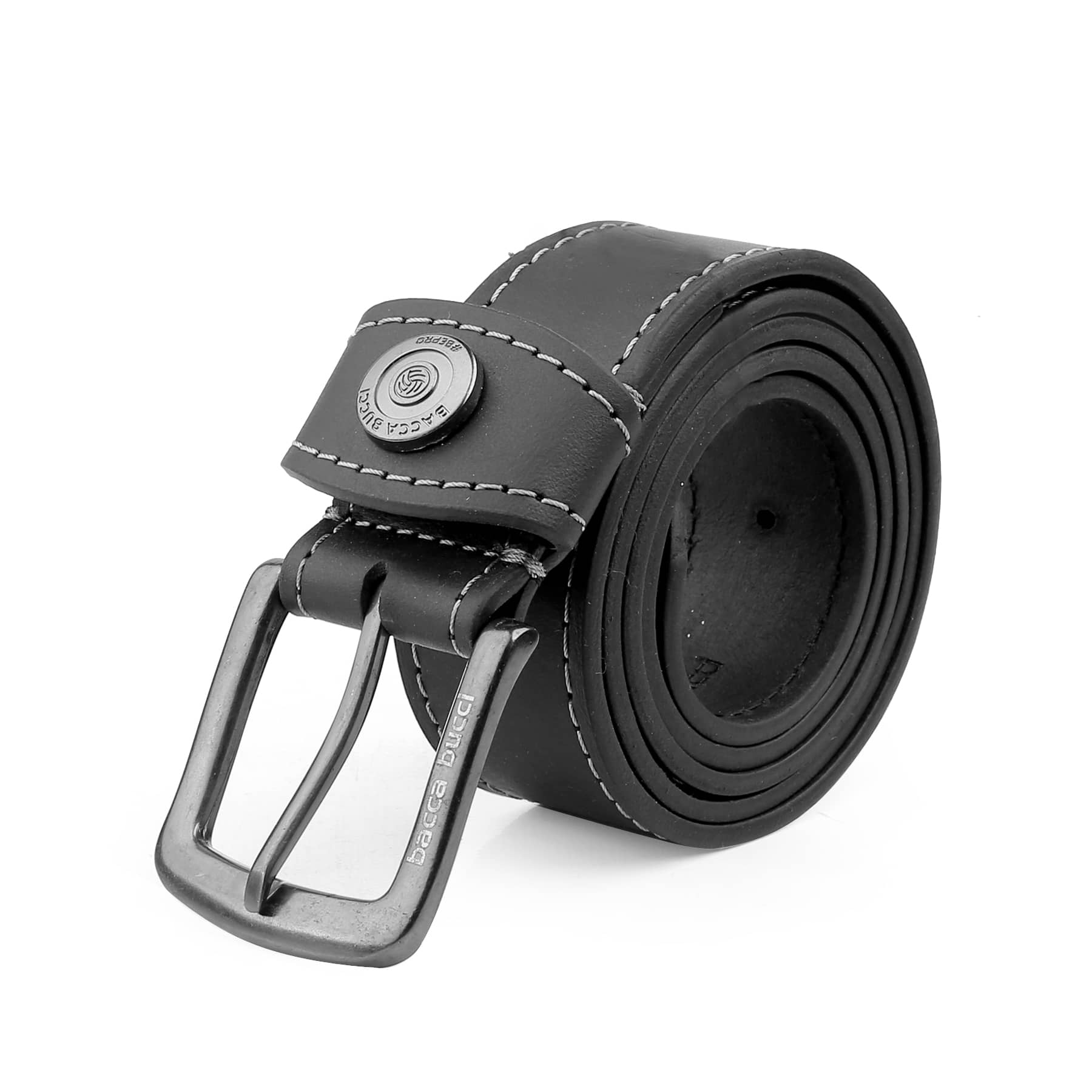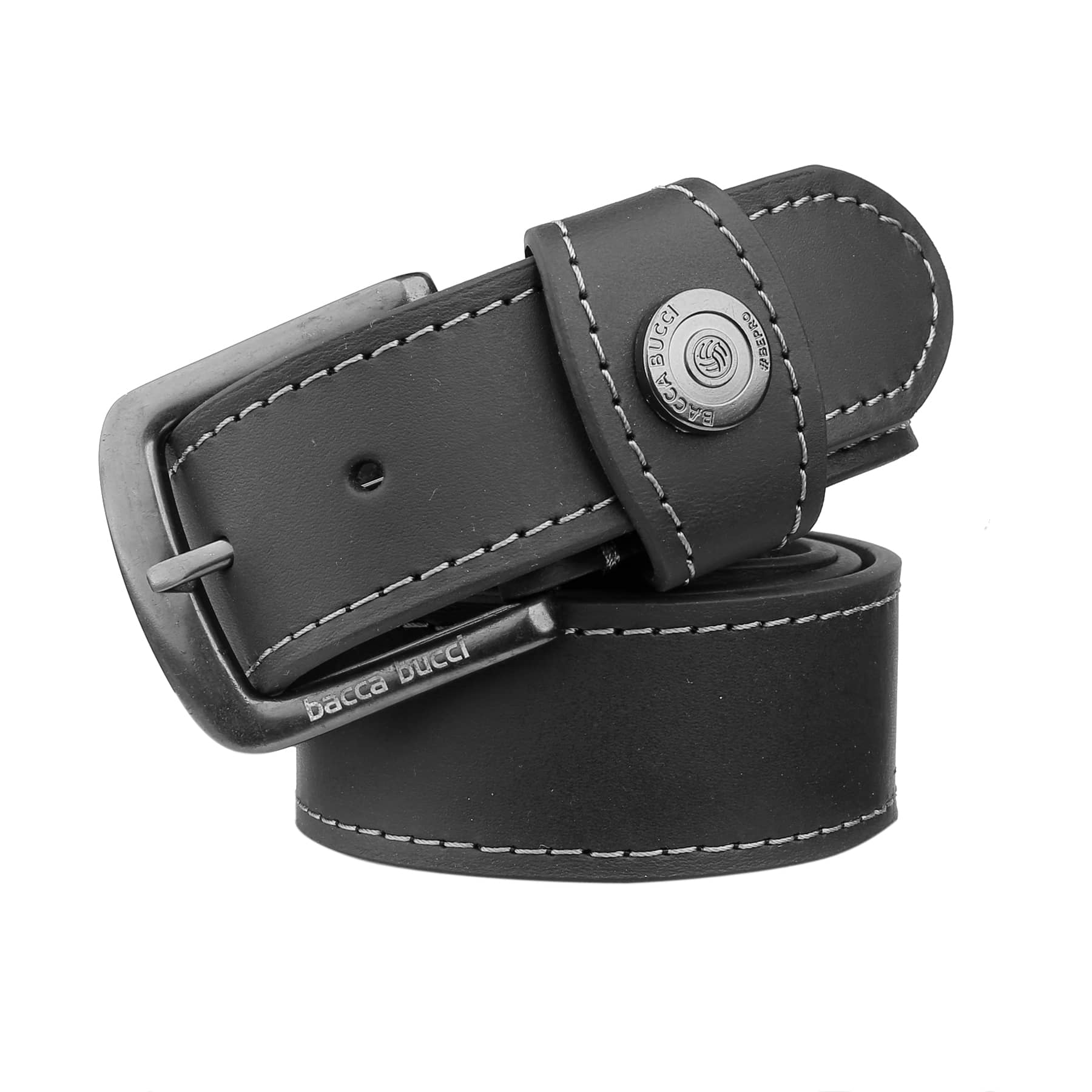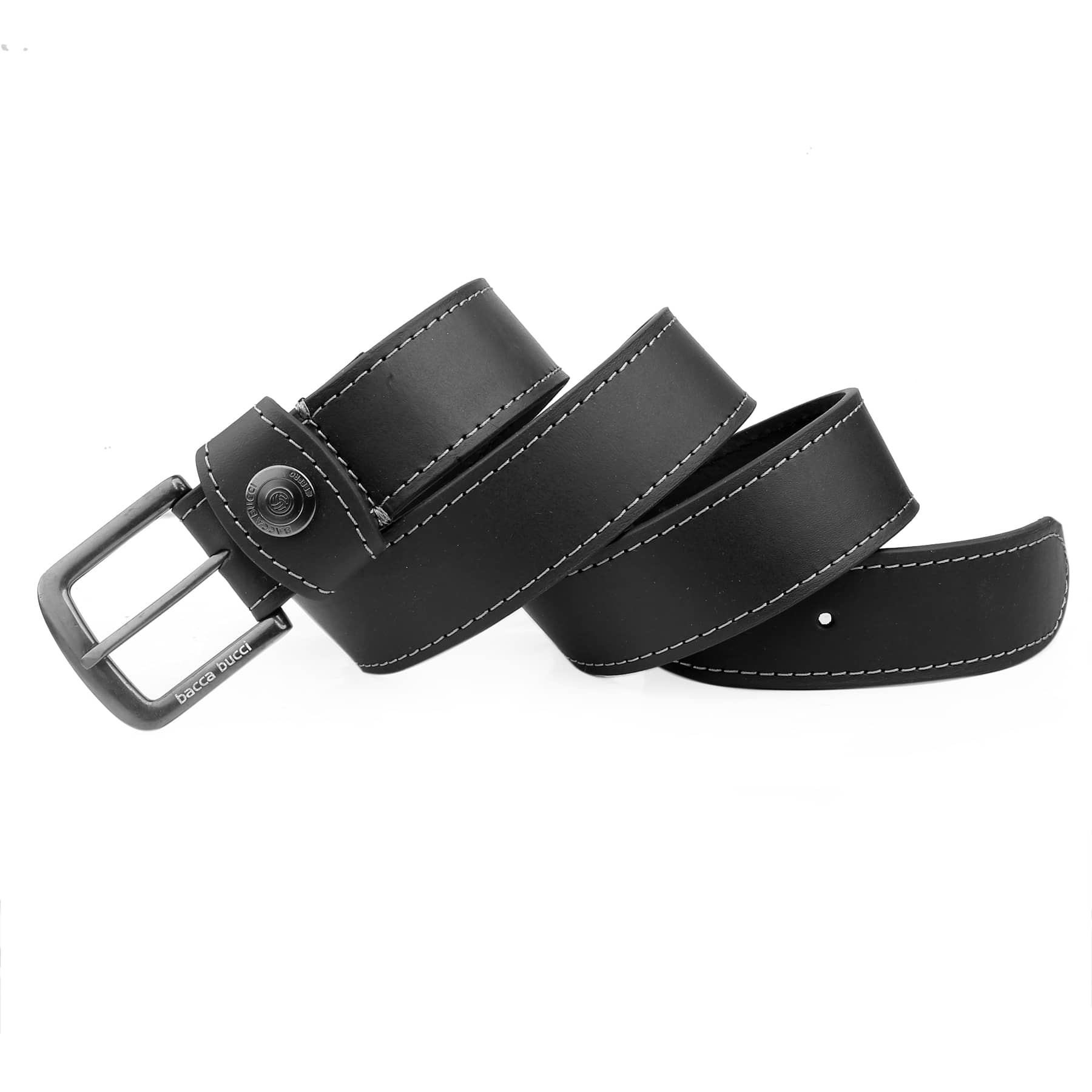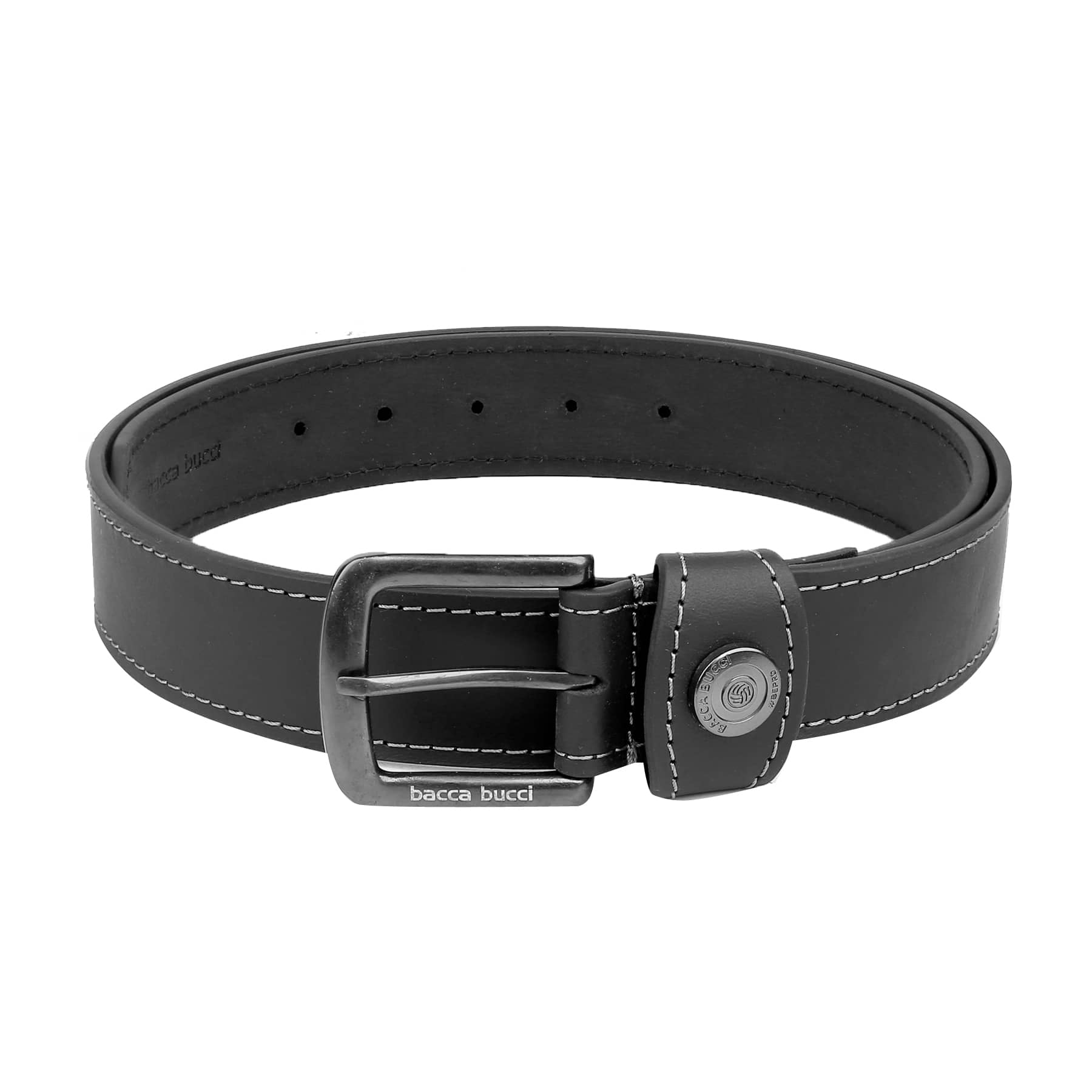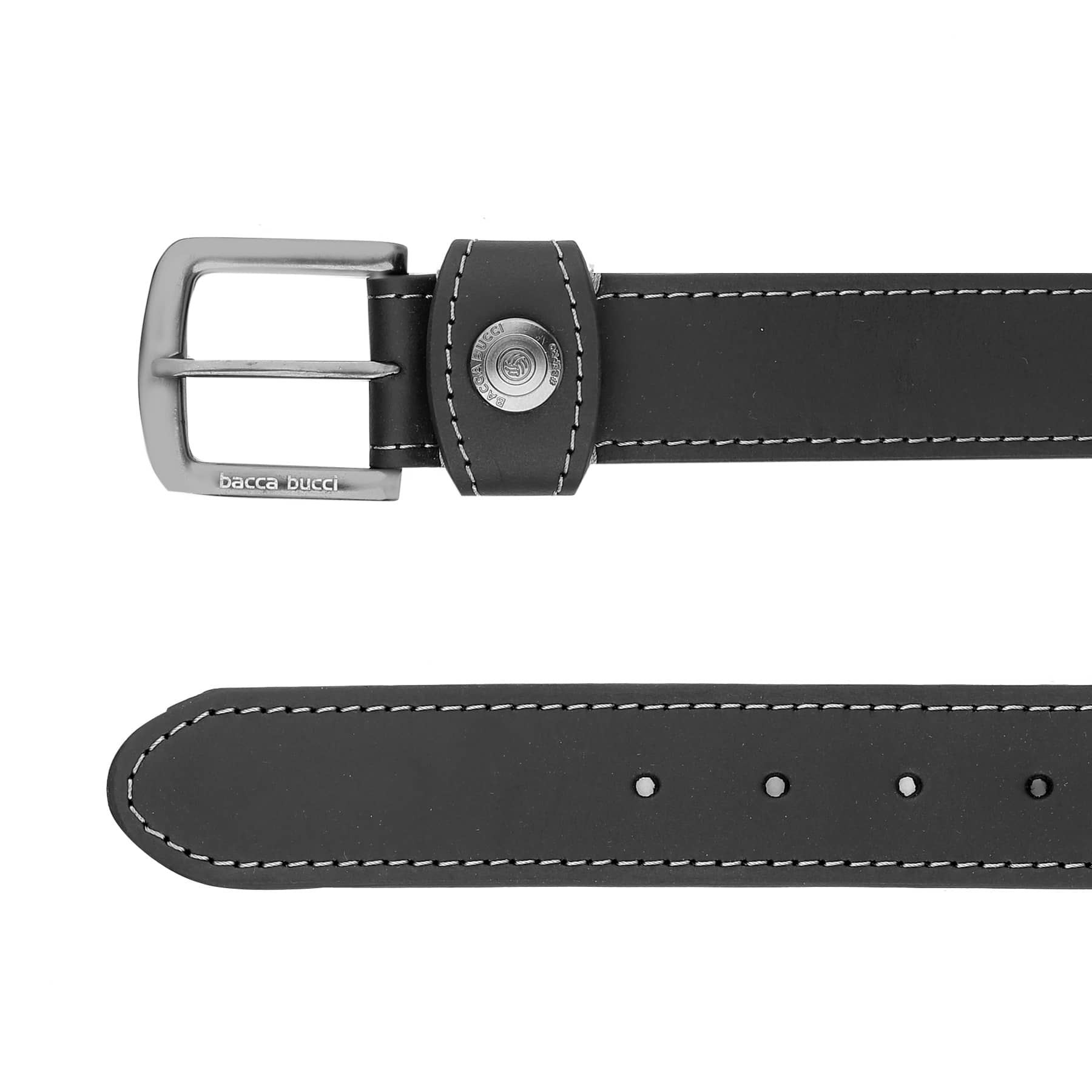 Bacca Bucci Thick and Rugged Genuine Leather Casual jeans Belt for Men
Available Offers
1) Save ₹200 on orders over ₹3499 with code FLAT200.
2) Save ₹400 on orders over ₹4999 with code FLAT400.
3) Save ₹700 on orders over ₹7499 with code FLAT700.
4) Free shipping on orders above ₹300.
Description
Suitable for Waist Size: 28-46 Inches, 40 MM wide Belt, 5 Holes, 100 % Genuine Leather
MADE TO LAST: Crafted with 100% Genuine Full Grain Leather, This Bacca Bucci Men's Rugged Leather Belt promises maximum durability and longevity, ensuring it will be a staple in your wardrobe for years to come.
SHOTSHELL DETAIL: A unique Browning embossed shotshell slug detail is attached to the sturdy belt loop ensuring the belt lies flat.
STANDARD OF EXCELLENCE: The Bacca Bucci Men's Rugged Leather Belt is part of a collection that sets the standard for all work belts and suspenders. Made with premium materials and reinforced stitching, this belt is no exception to Bacca Bucci's commitment to excellence.
We offer belts in a stylish wooden box, you can easily gift them to someone you love.
---