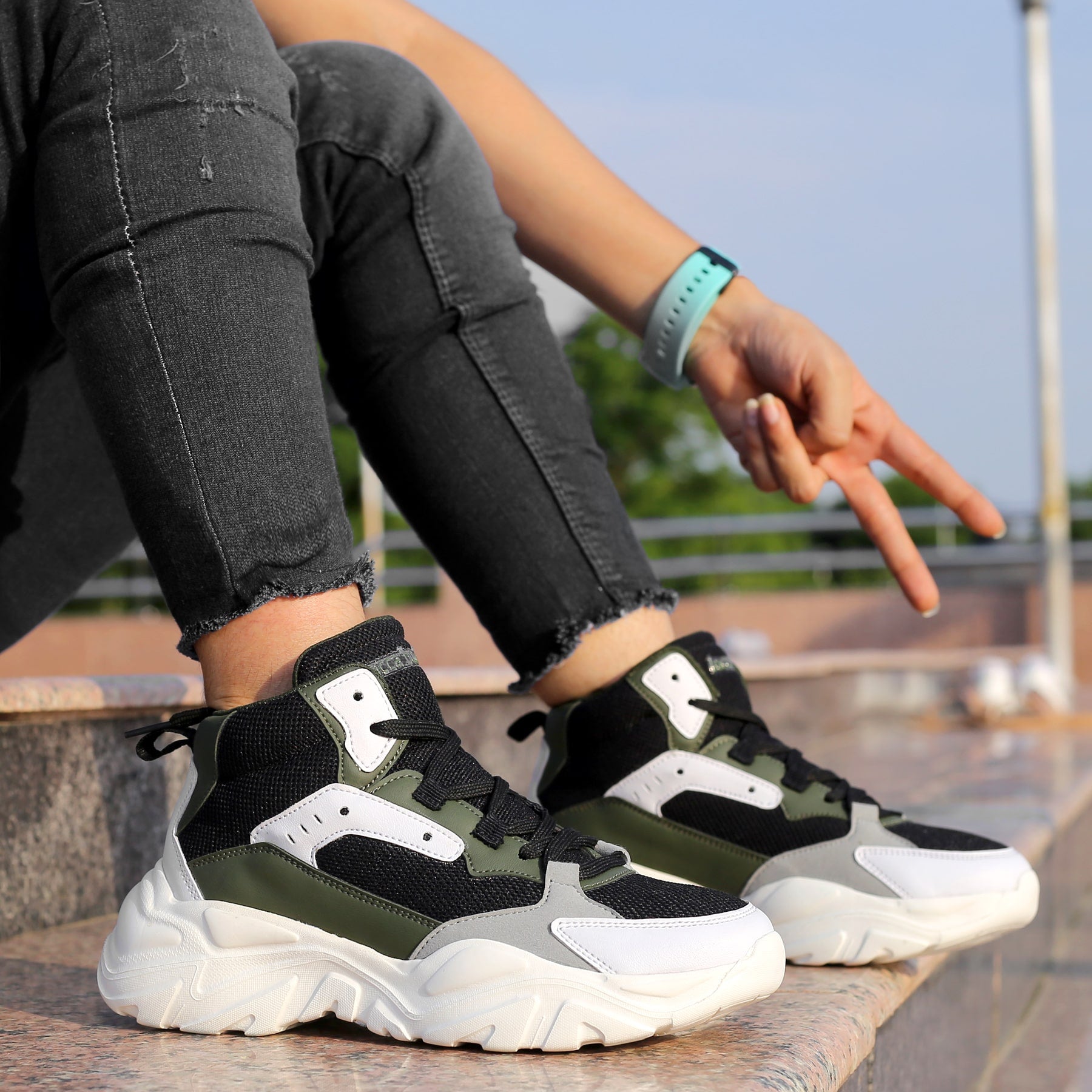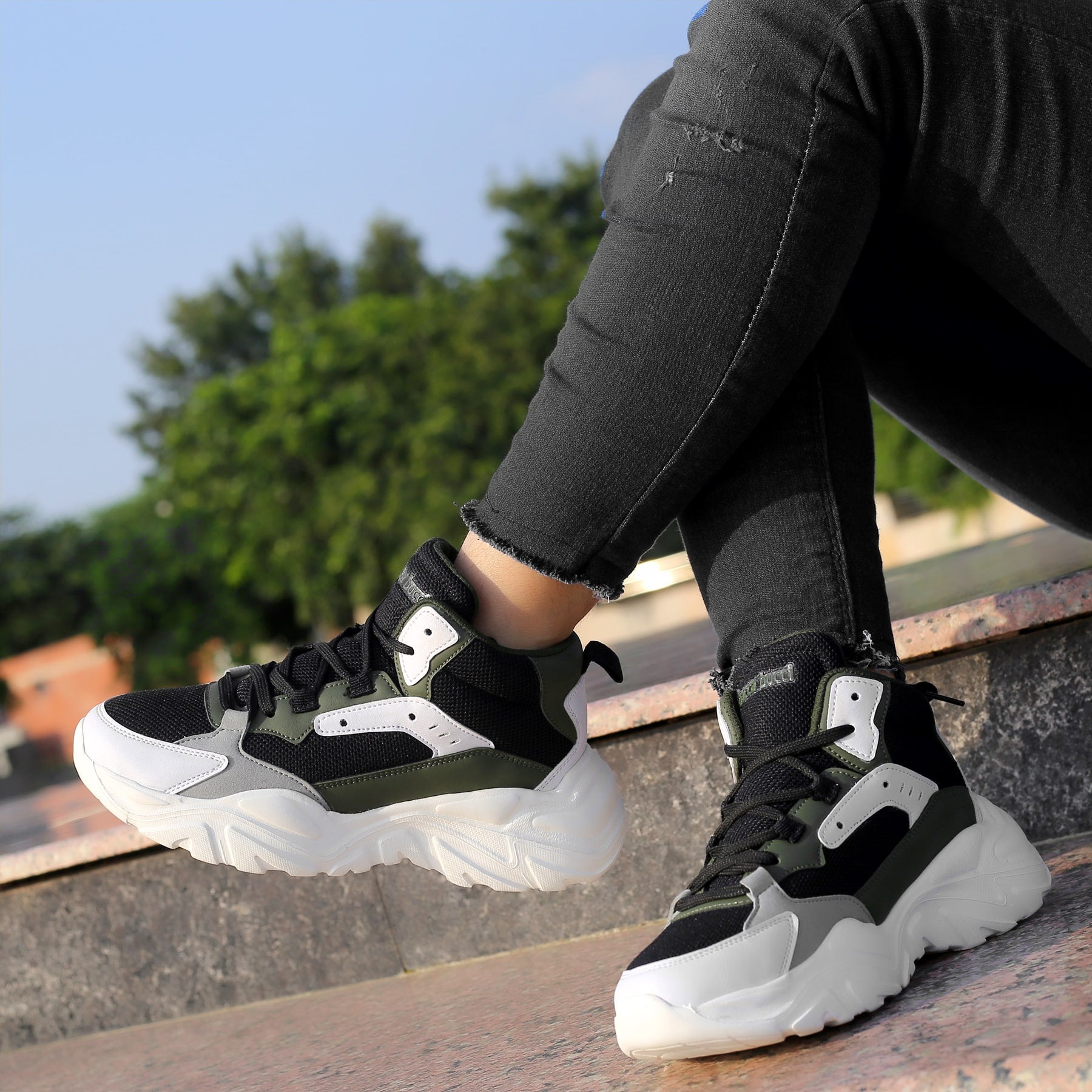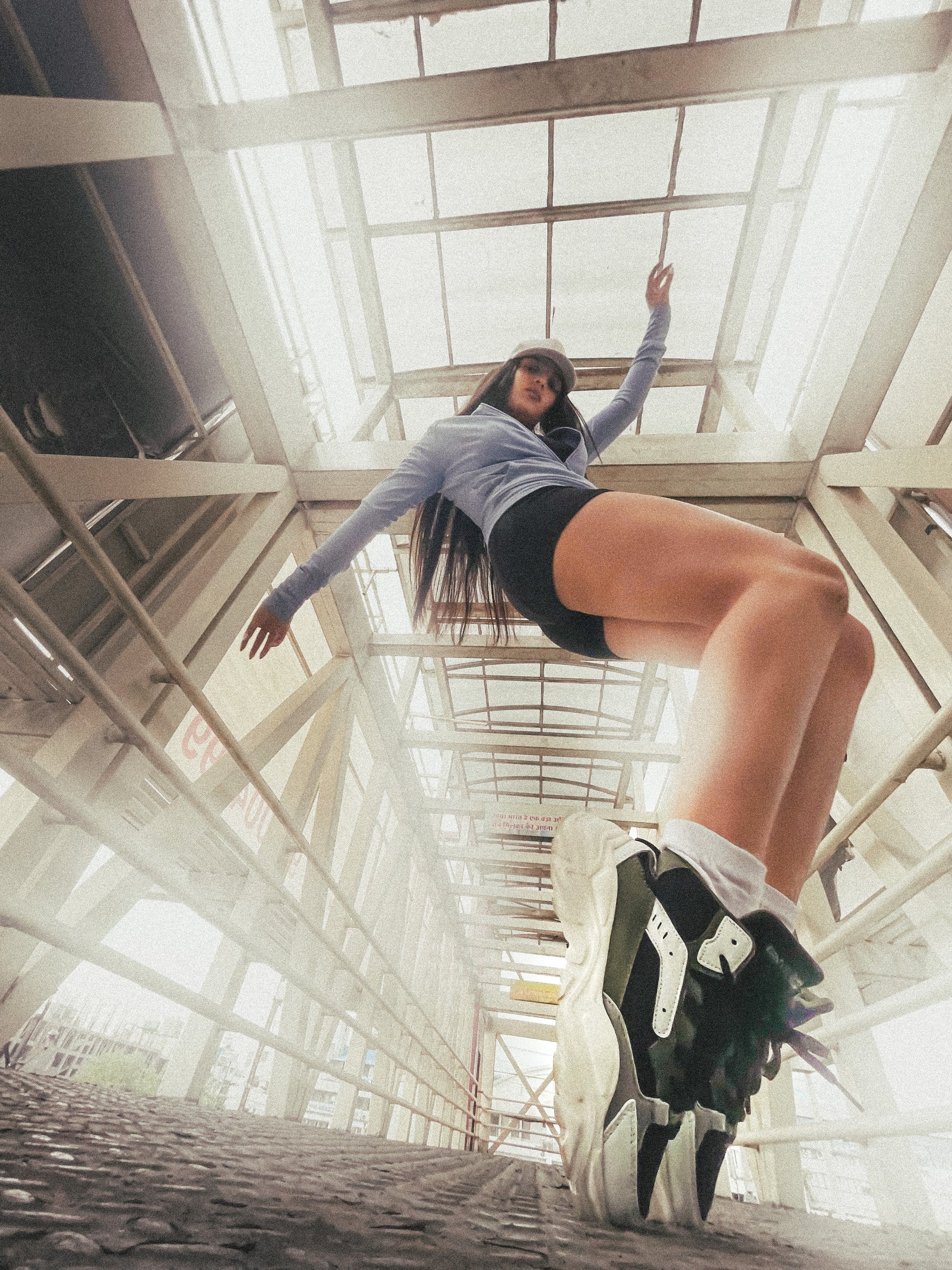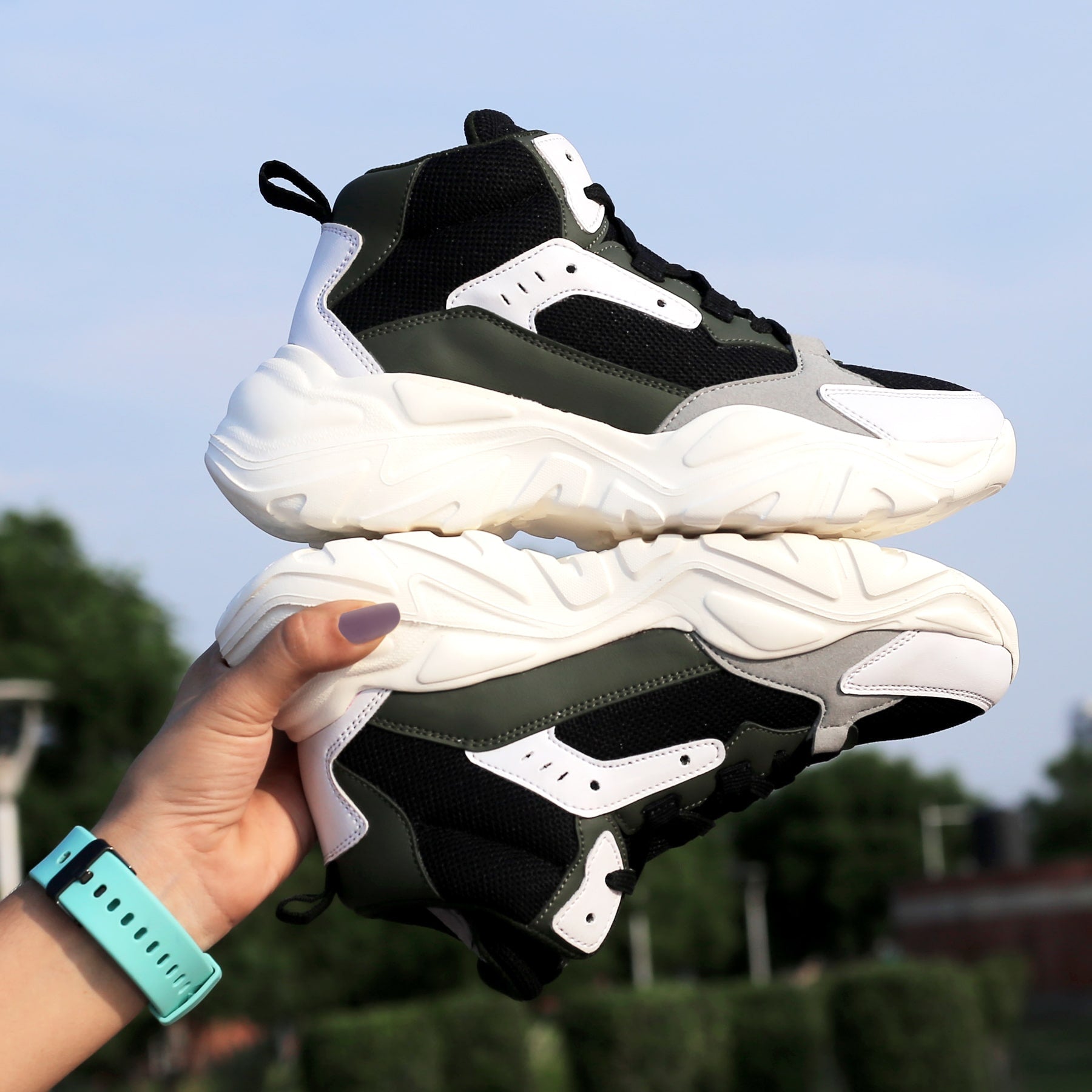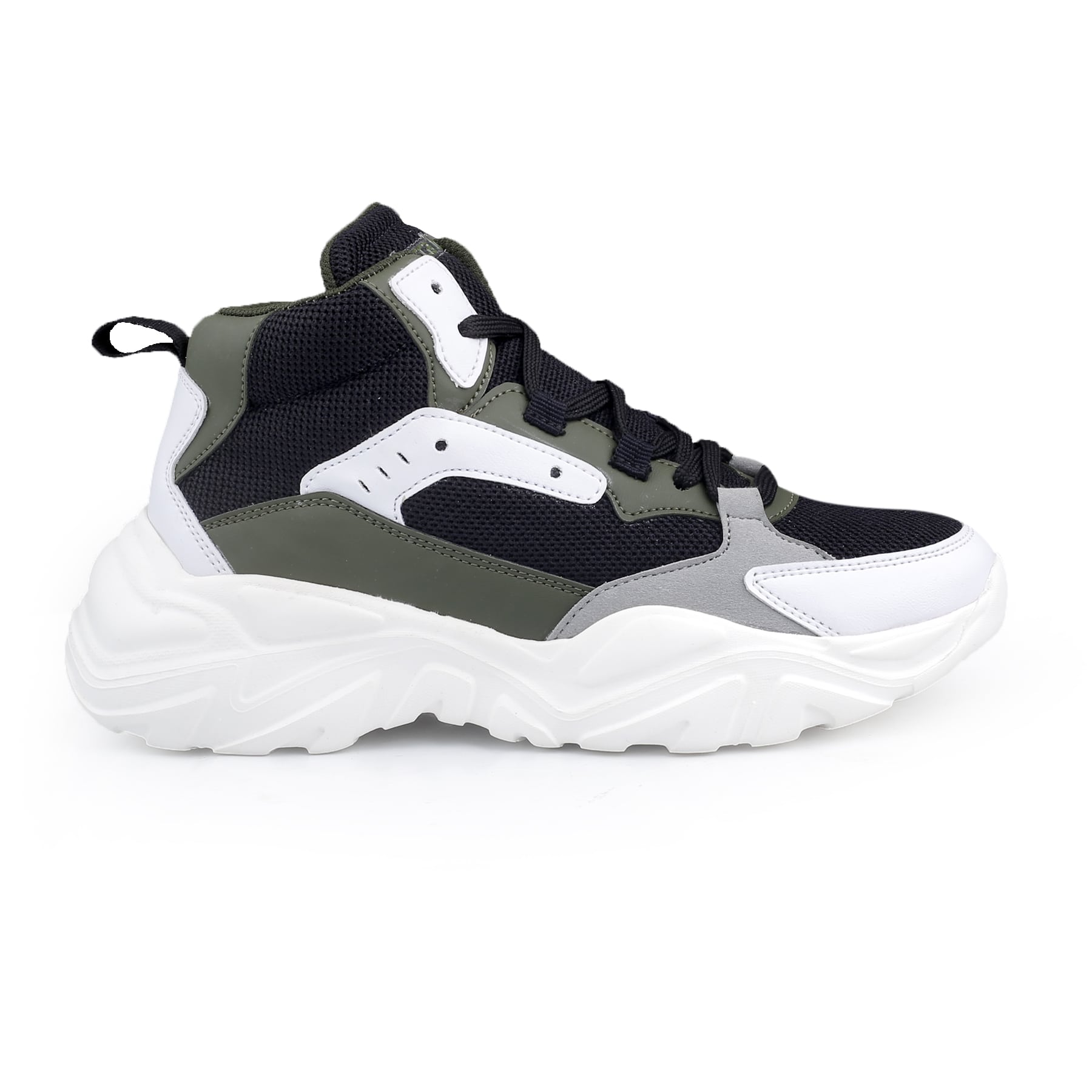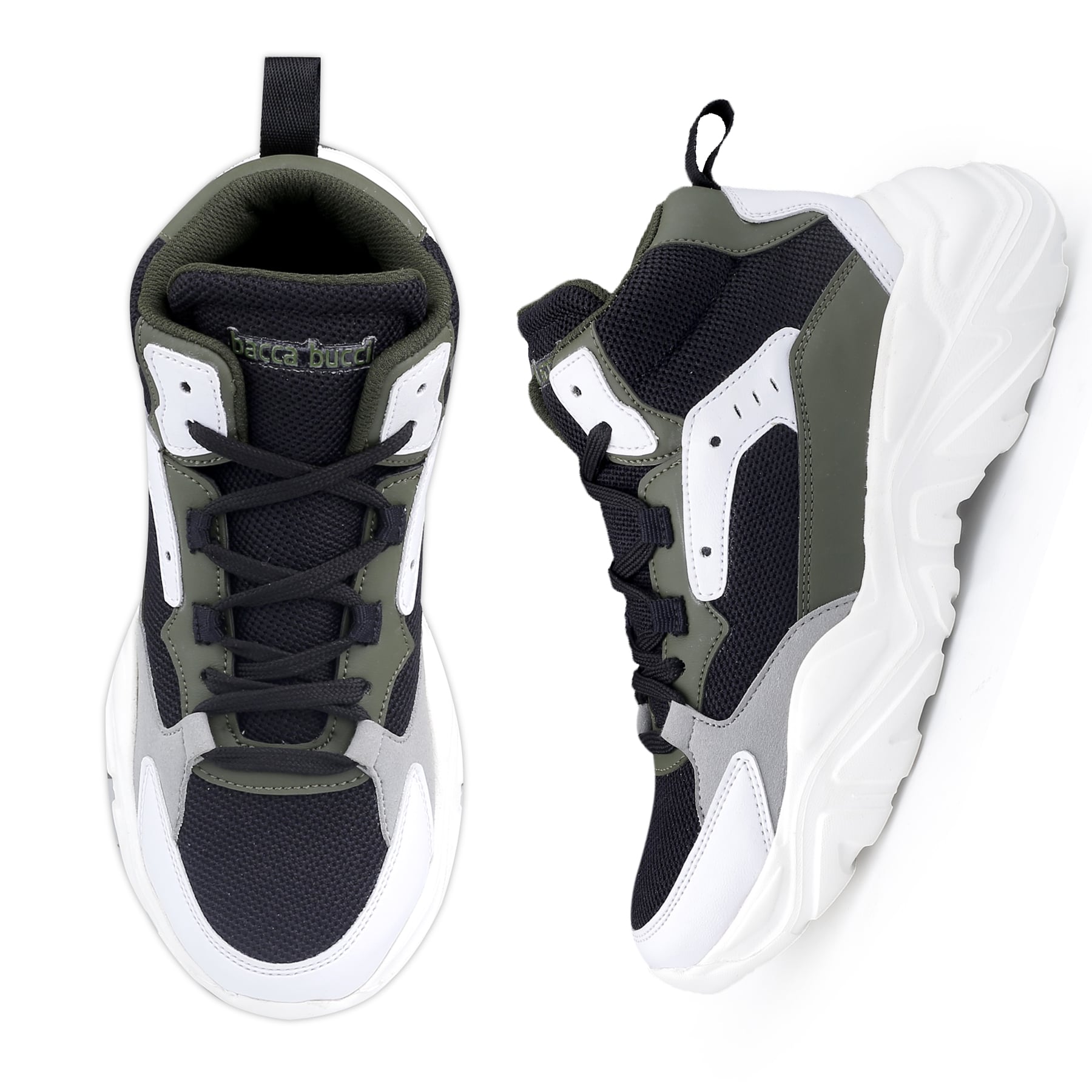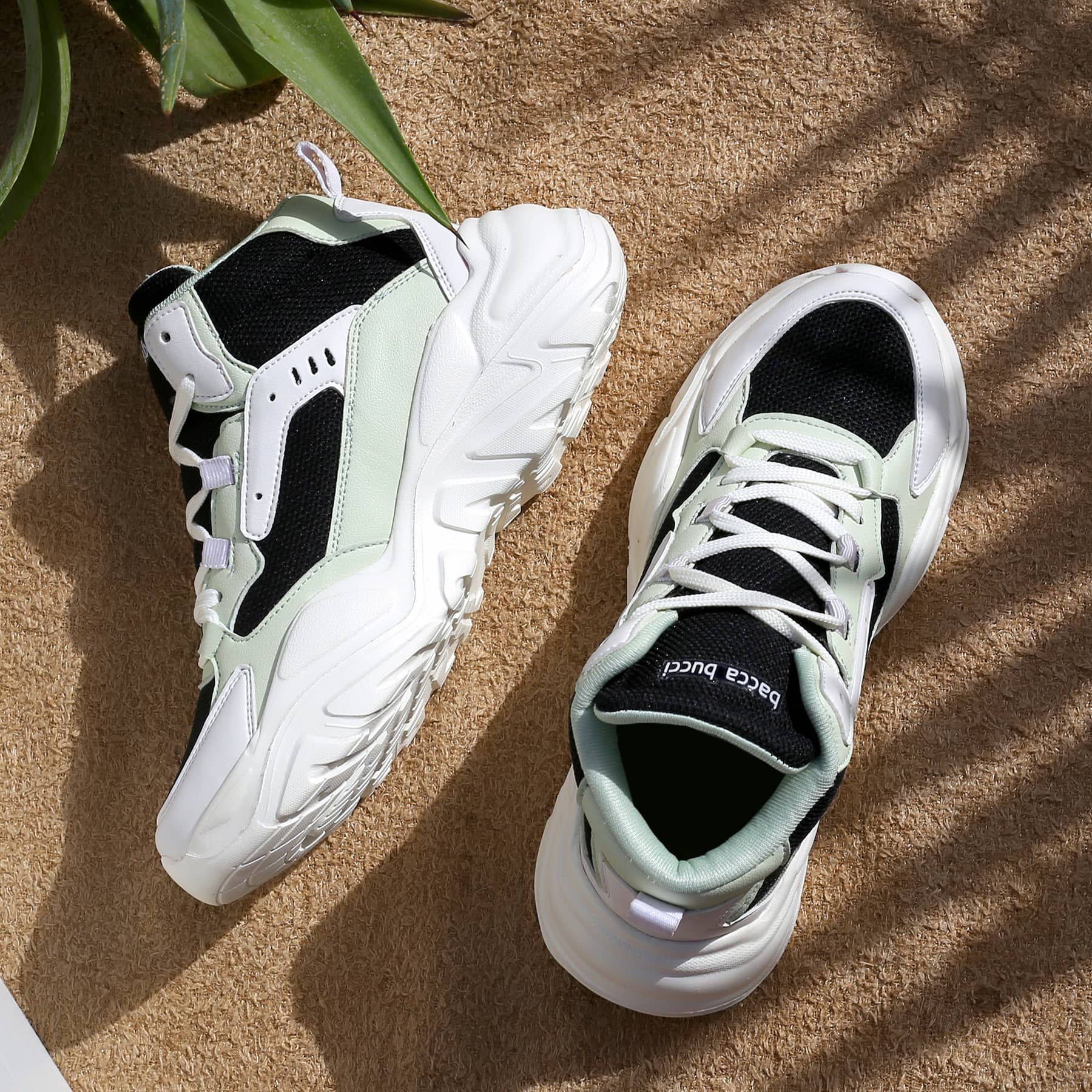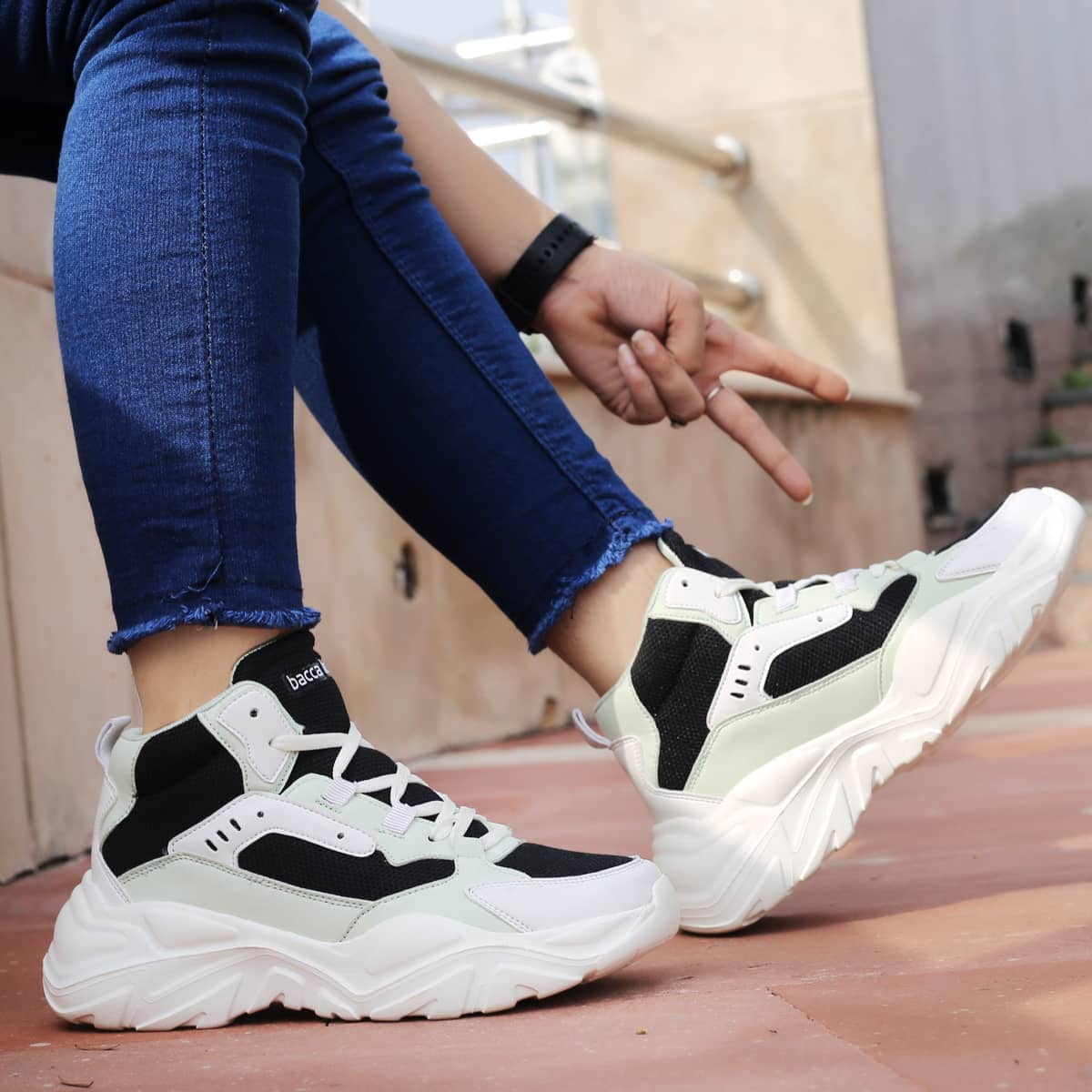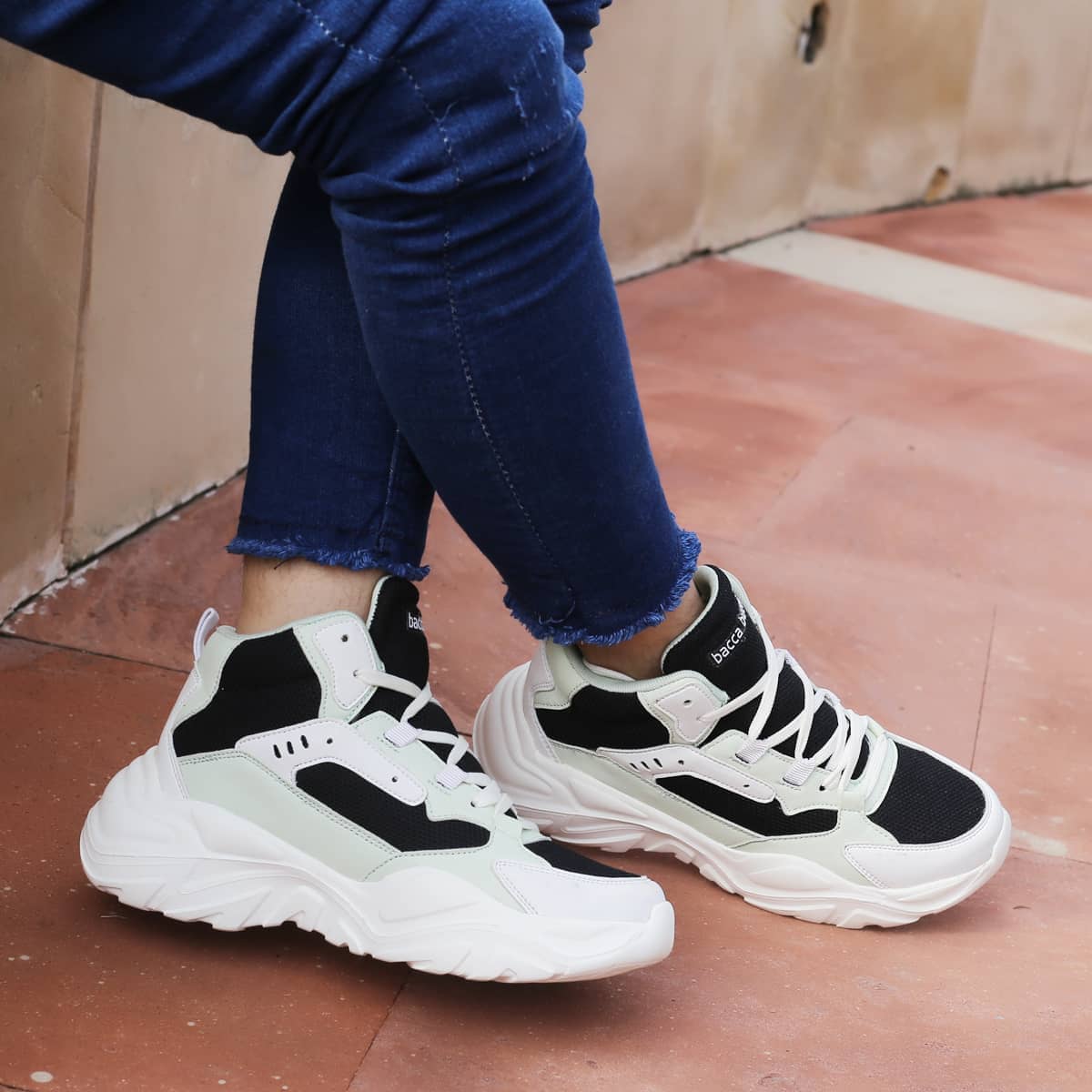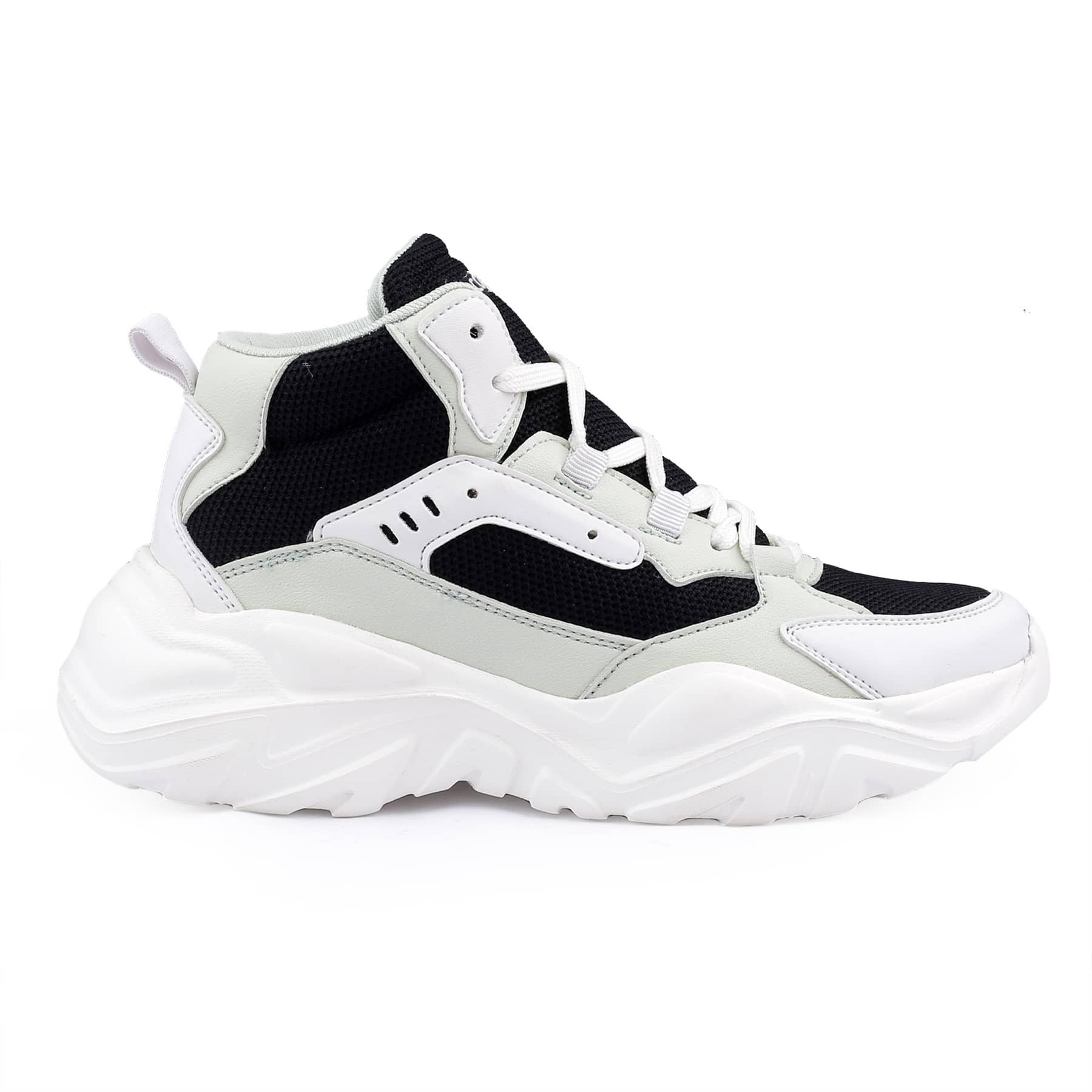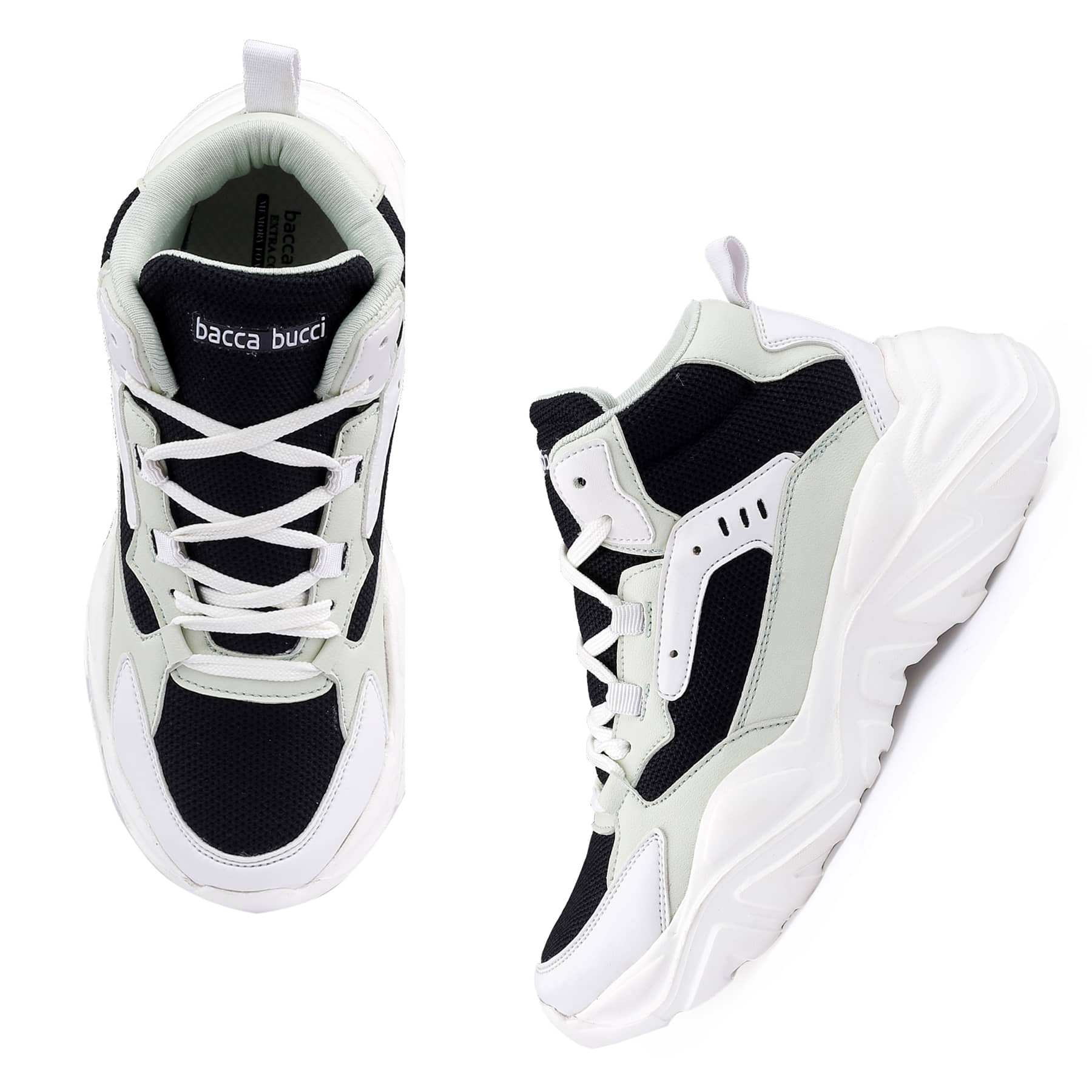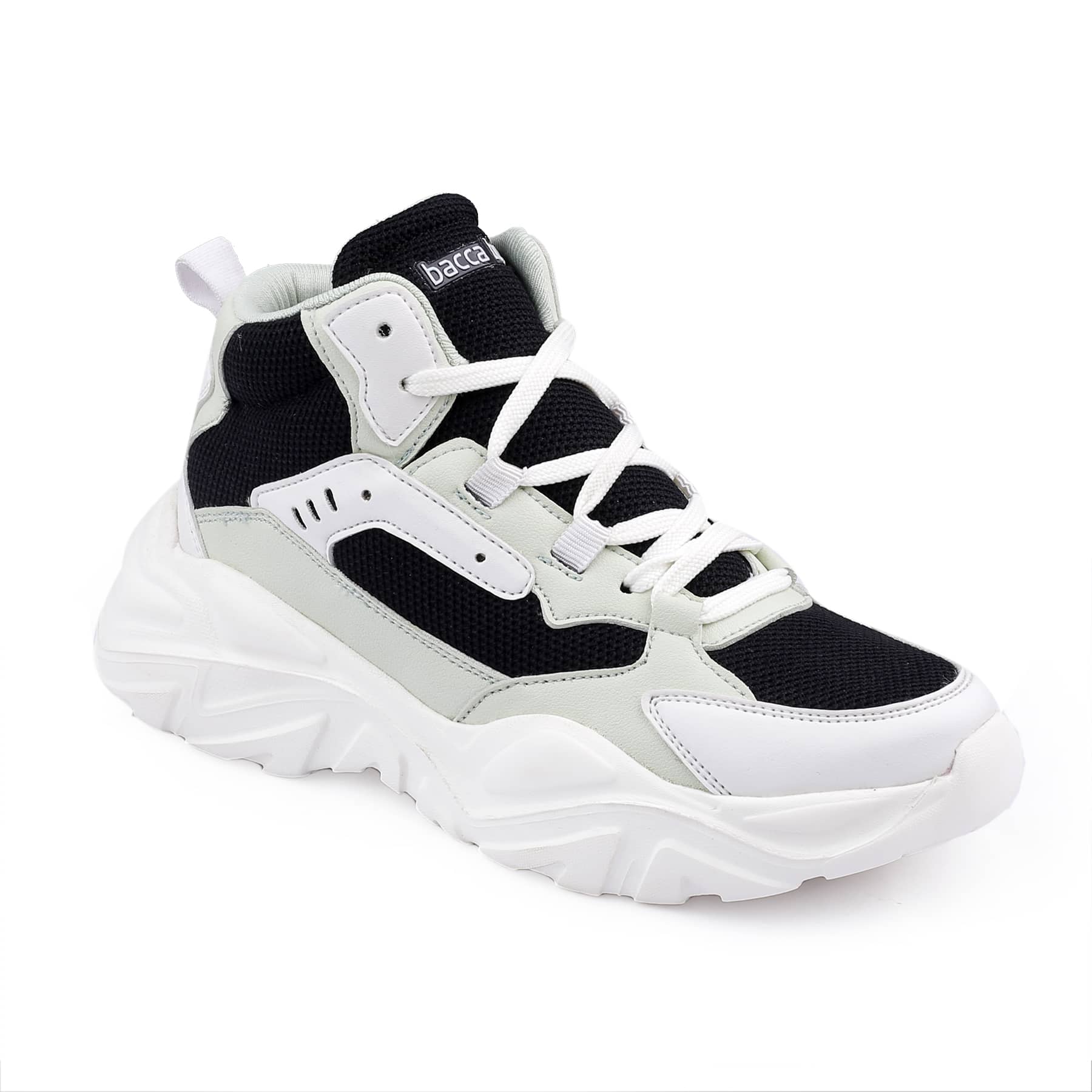 Bacca Bucci NYRA Mid-top Platform Fashion Sneakers For Women | StreetWear Chunky Sneakers
Available Offers
1) Save ₹200 on orders over ₹3499 with code FLAT200.
2) Save ₹400 on orders over ₹4999 with code FLAT400.
3) Save ₹700 on orders over ₹7499 with code FLAT700.
4) Free shipping on orders above ₹300.
Description
Material: PU upper with a chunky and lightweight sole, a soft and comfortable insole, and a non-slip outsole with a thickness of approximately 2 inches will make your legs look longer and slimmer.
Chunky Sneakers design is a distinctive style. Easy to match, stylish appearance. A unique sole design, which provides your shoe arch with adequate support, effectively lessens the fatigue associated with prolonged walking.
Walking on the clouds: The high-elasticity sole makes you feel like you're walking on the clouds. With each step, the sole provides a responsive and cushioned feel, absorbing shock and reducing the pain in your feet. Say goodbye to tired and achy feet, and hello to the feeling of walking on the clouds with Bacca Bucci Sneakers.
SNEAKER WITH CHARACTER: This platform sneaker packs a punch of toughness and cuteness in one shoe and is sure to appeal to both your sporty and feminine sides. Make each of your outfits truly one of a kind.
OCCASION: Our shoes are appropriate for a wide range of events, including parties, street photography, dates, shopping trips, and strolls through the neighbourhood, among others.
---