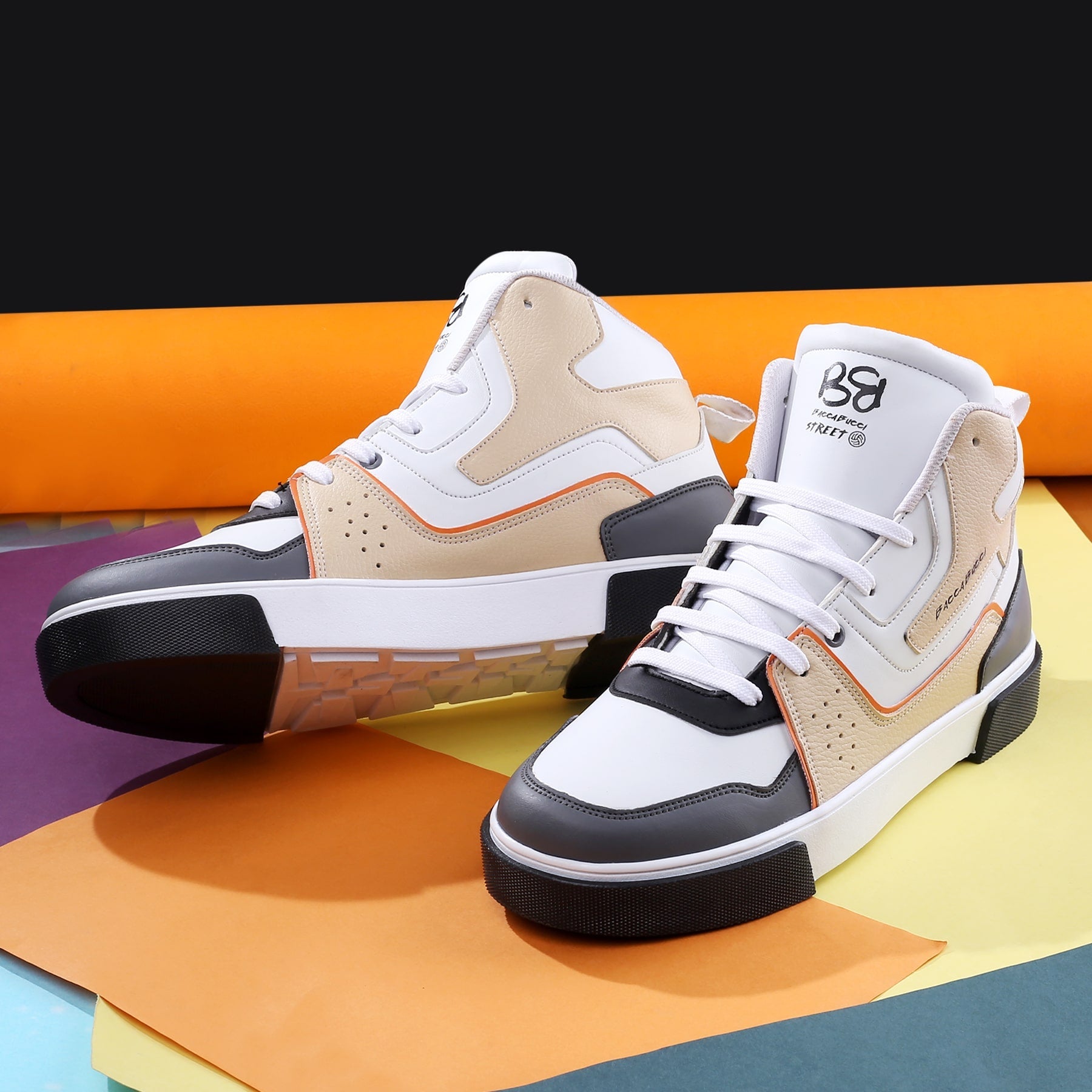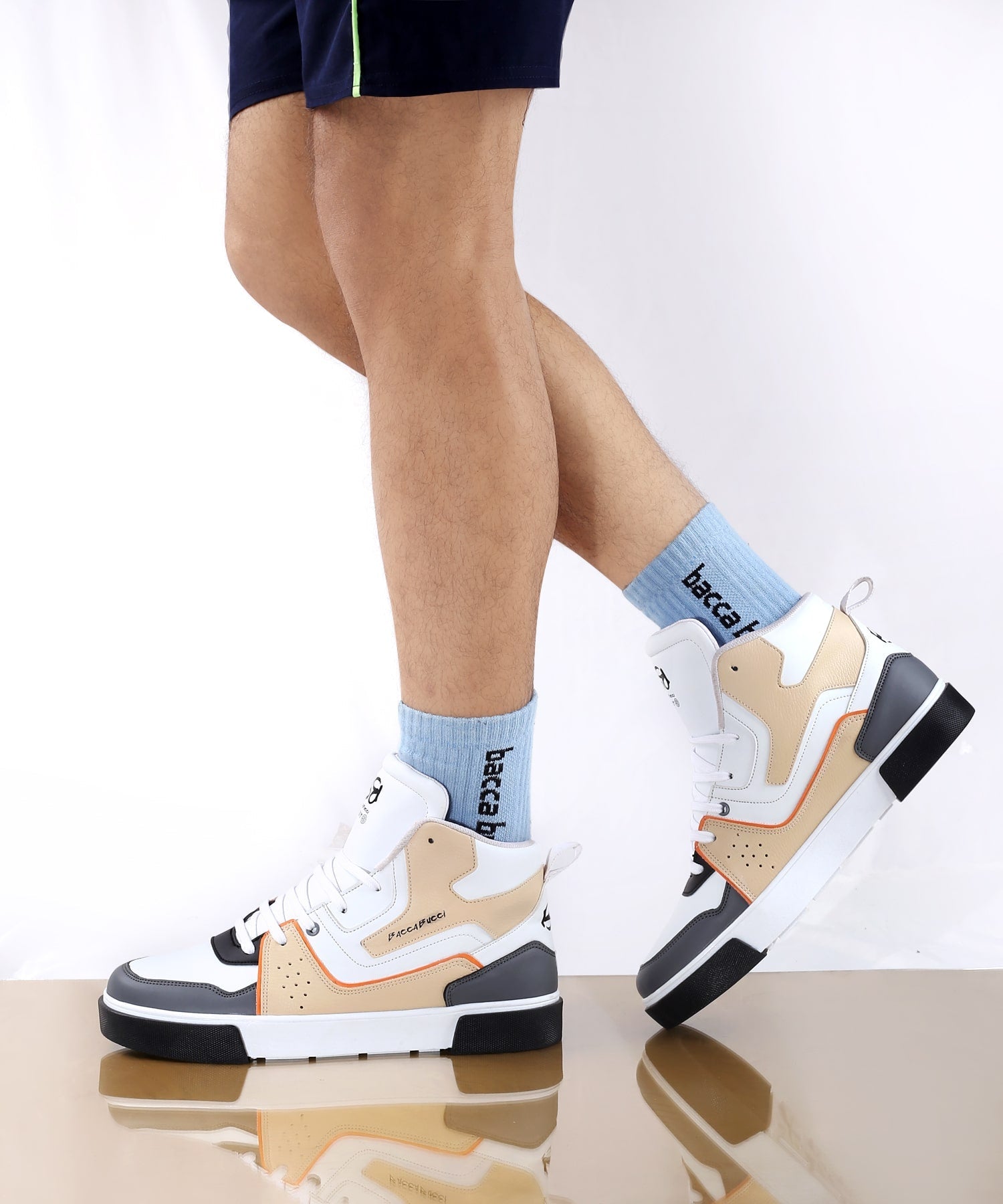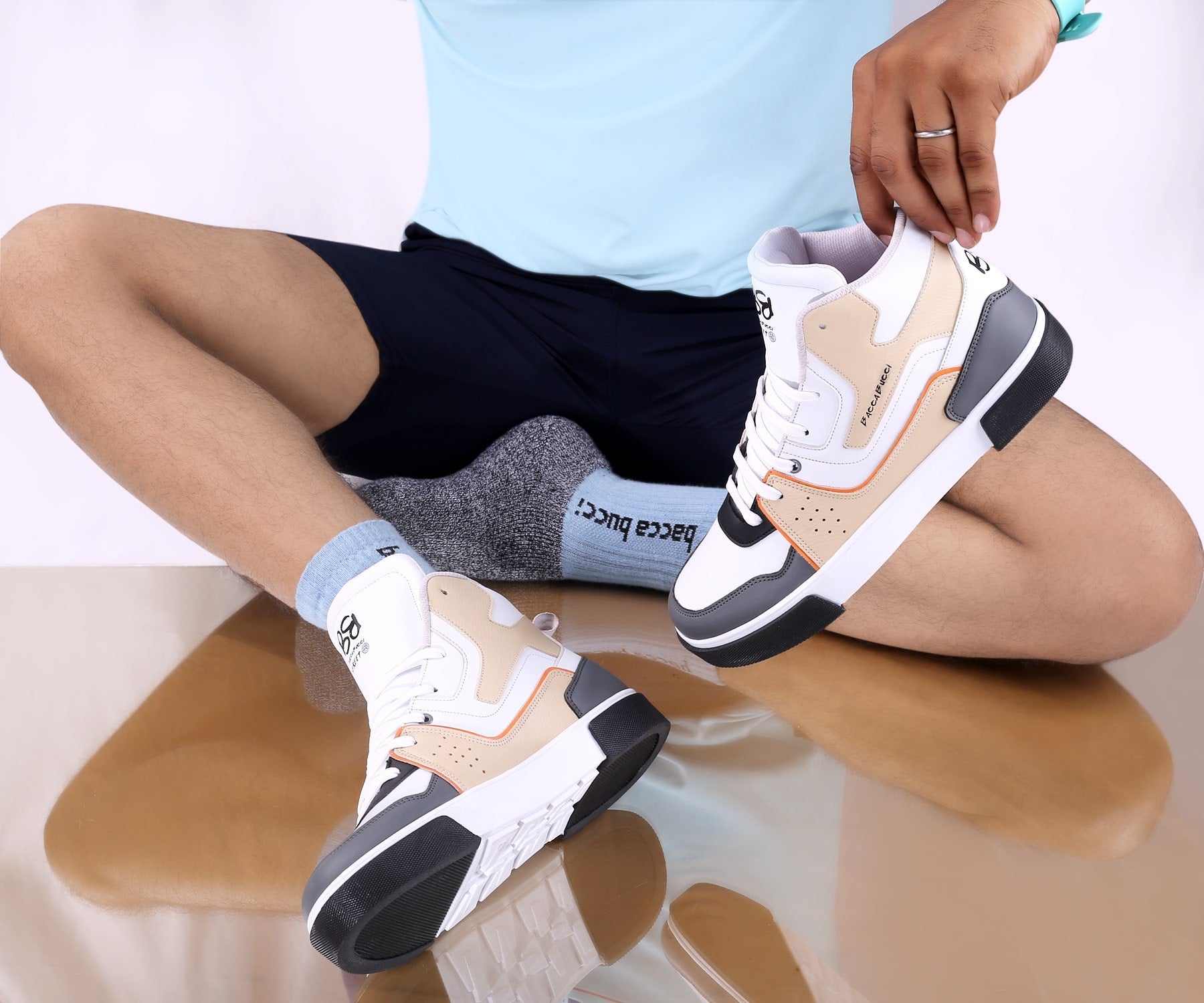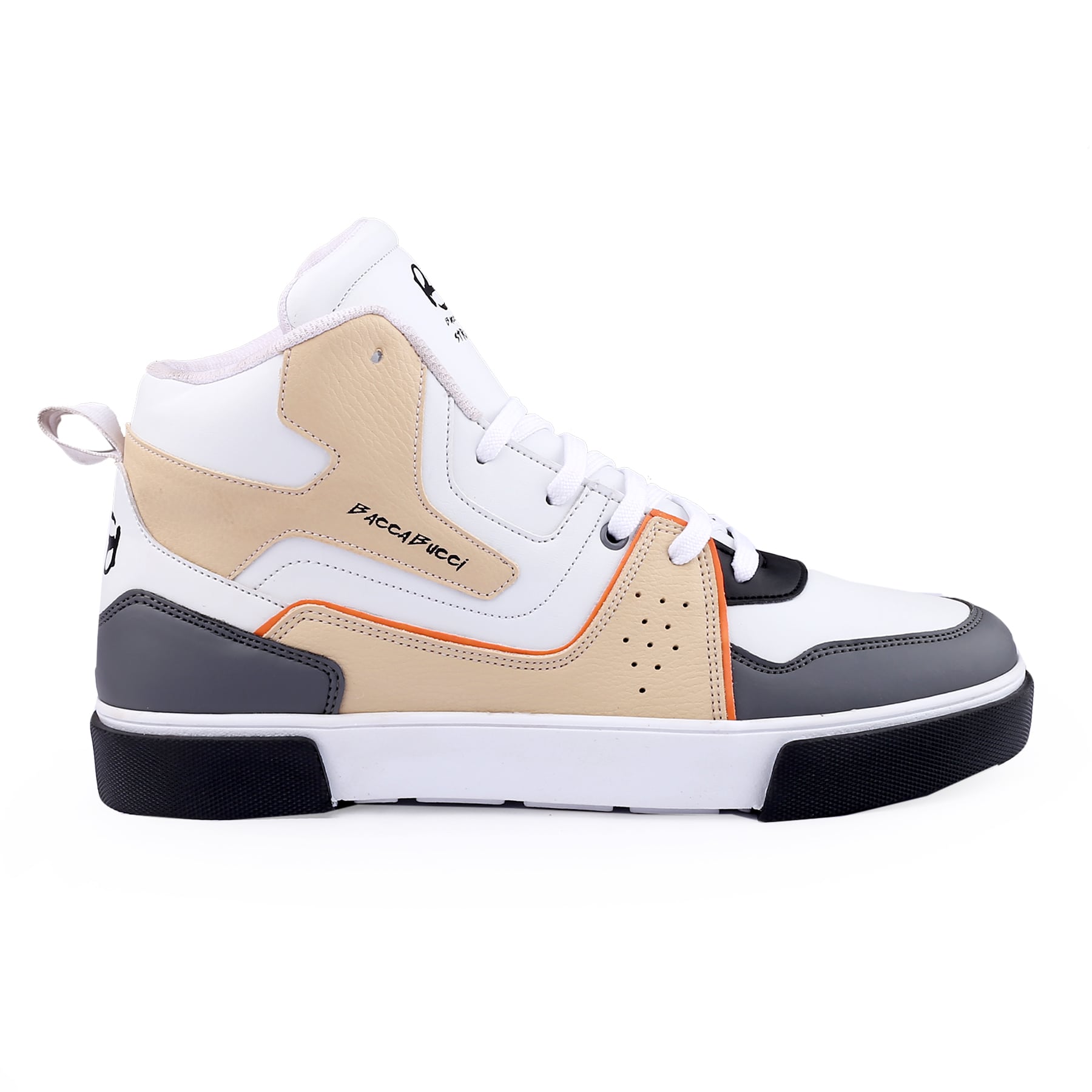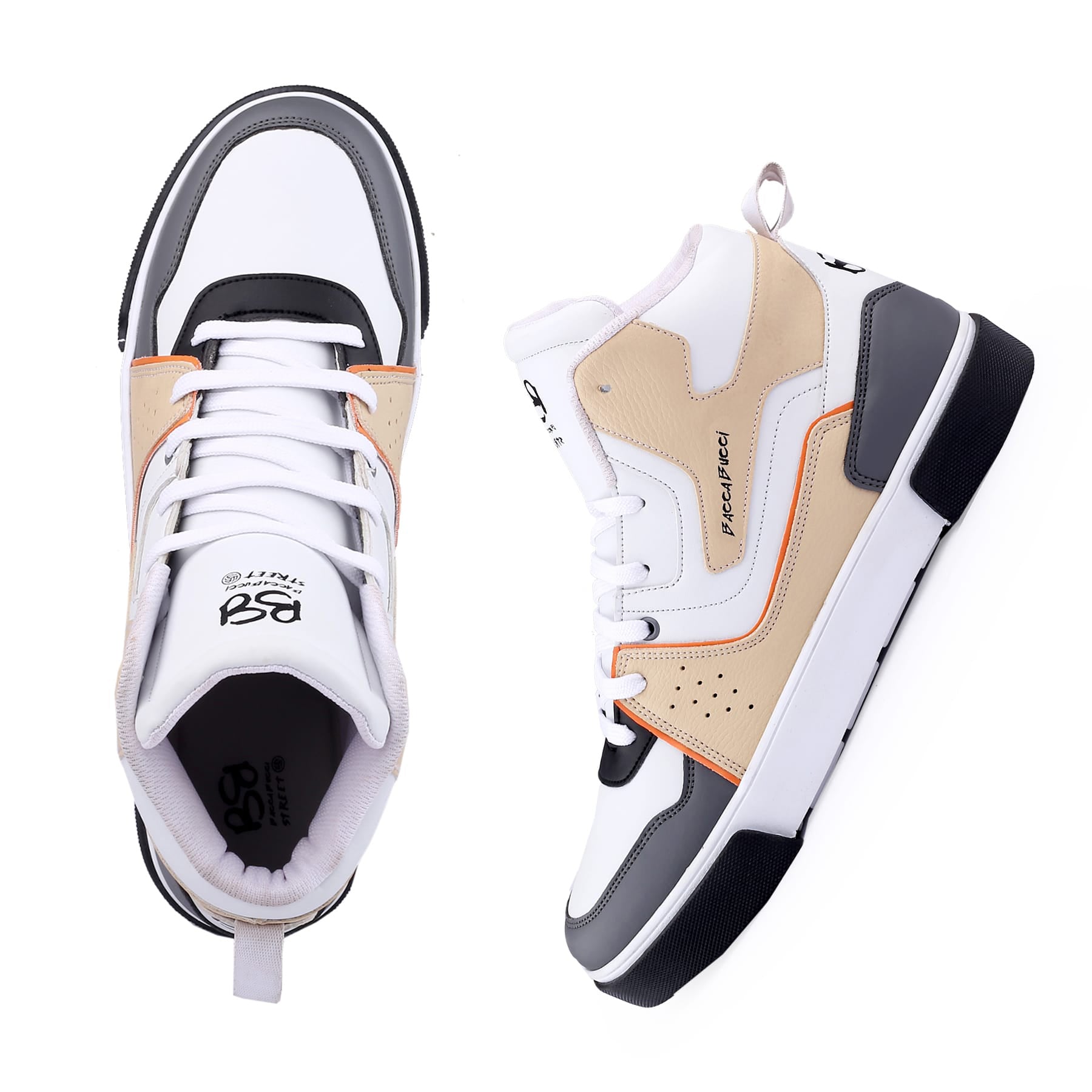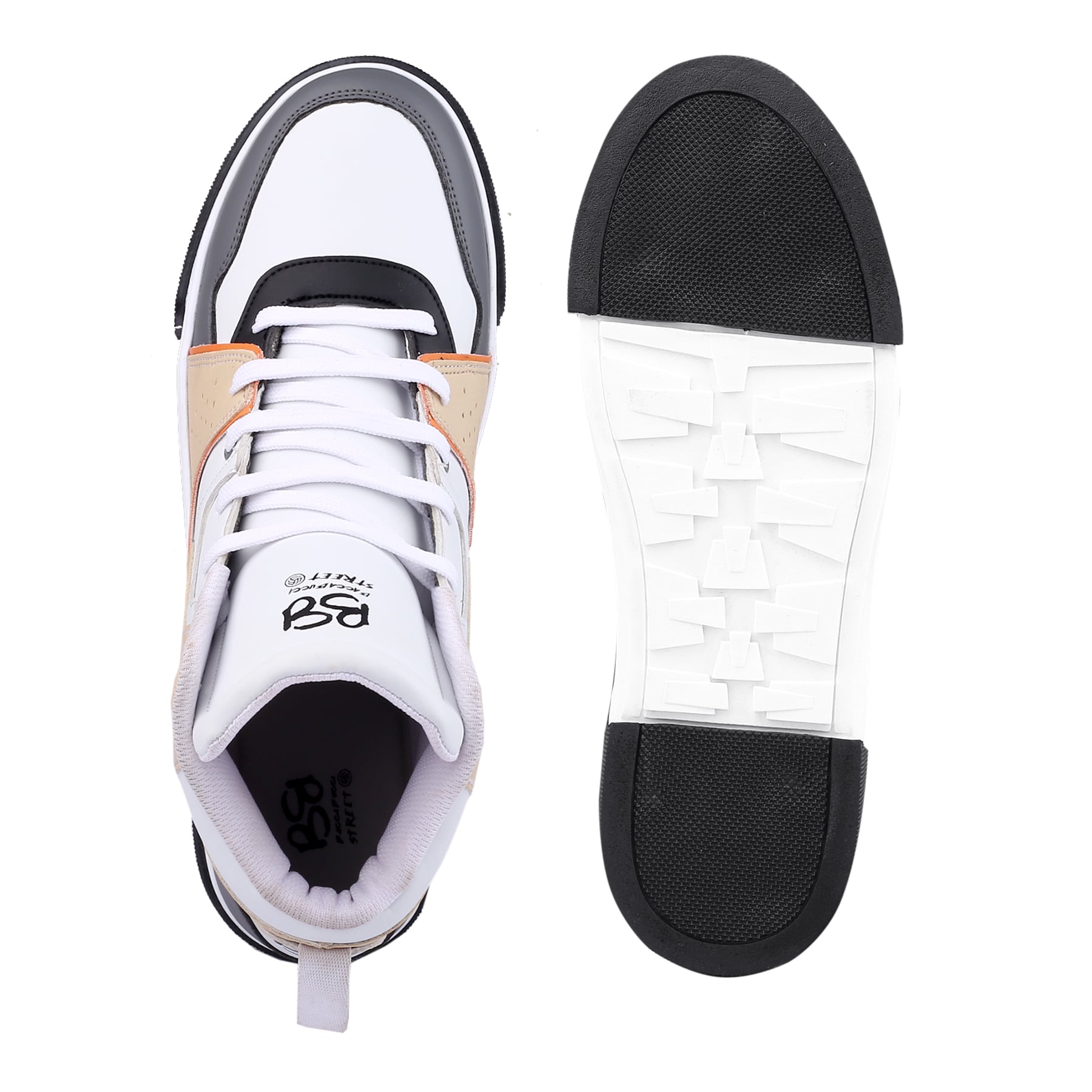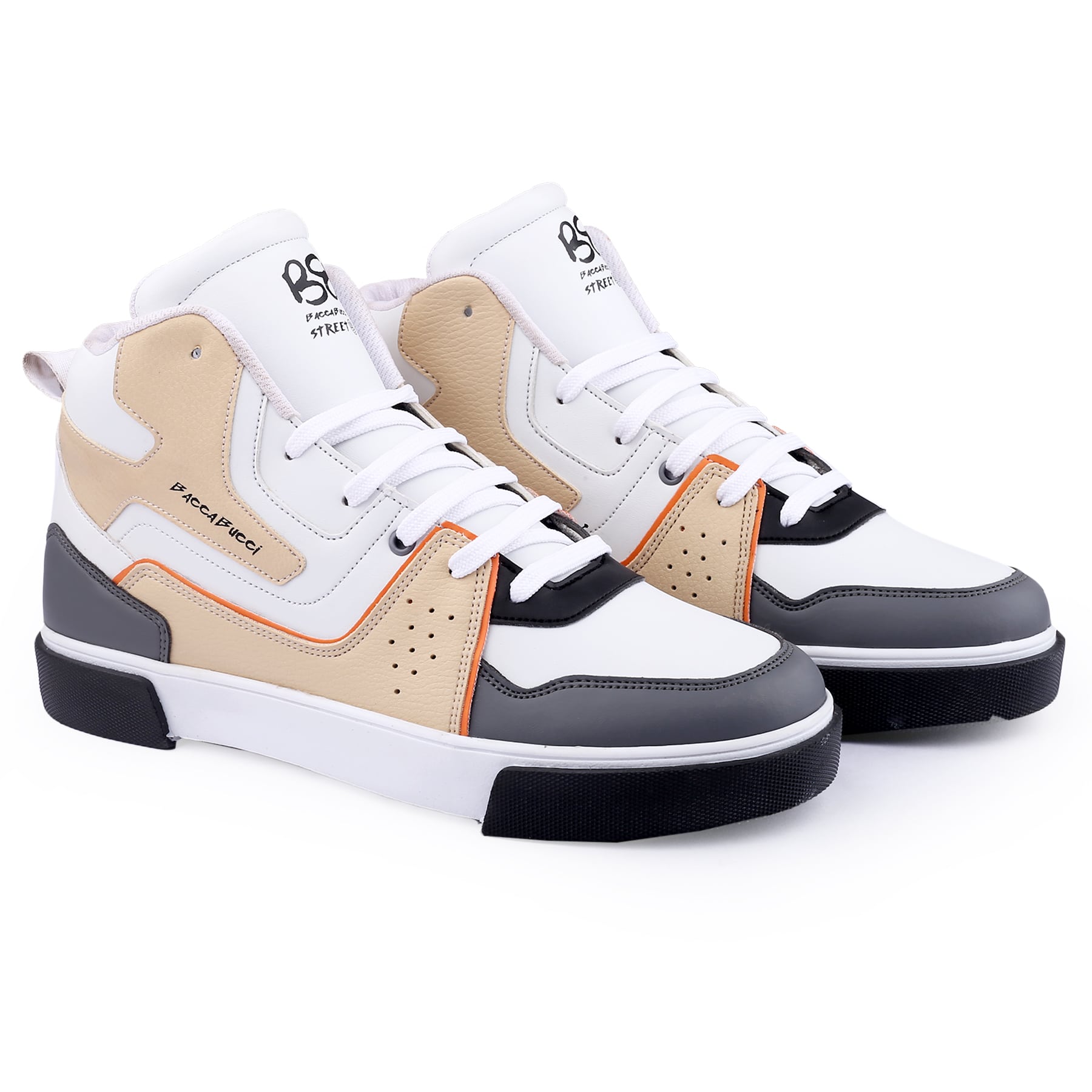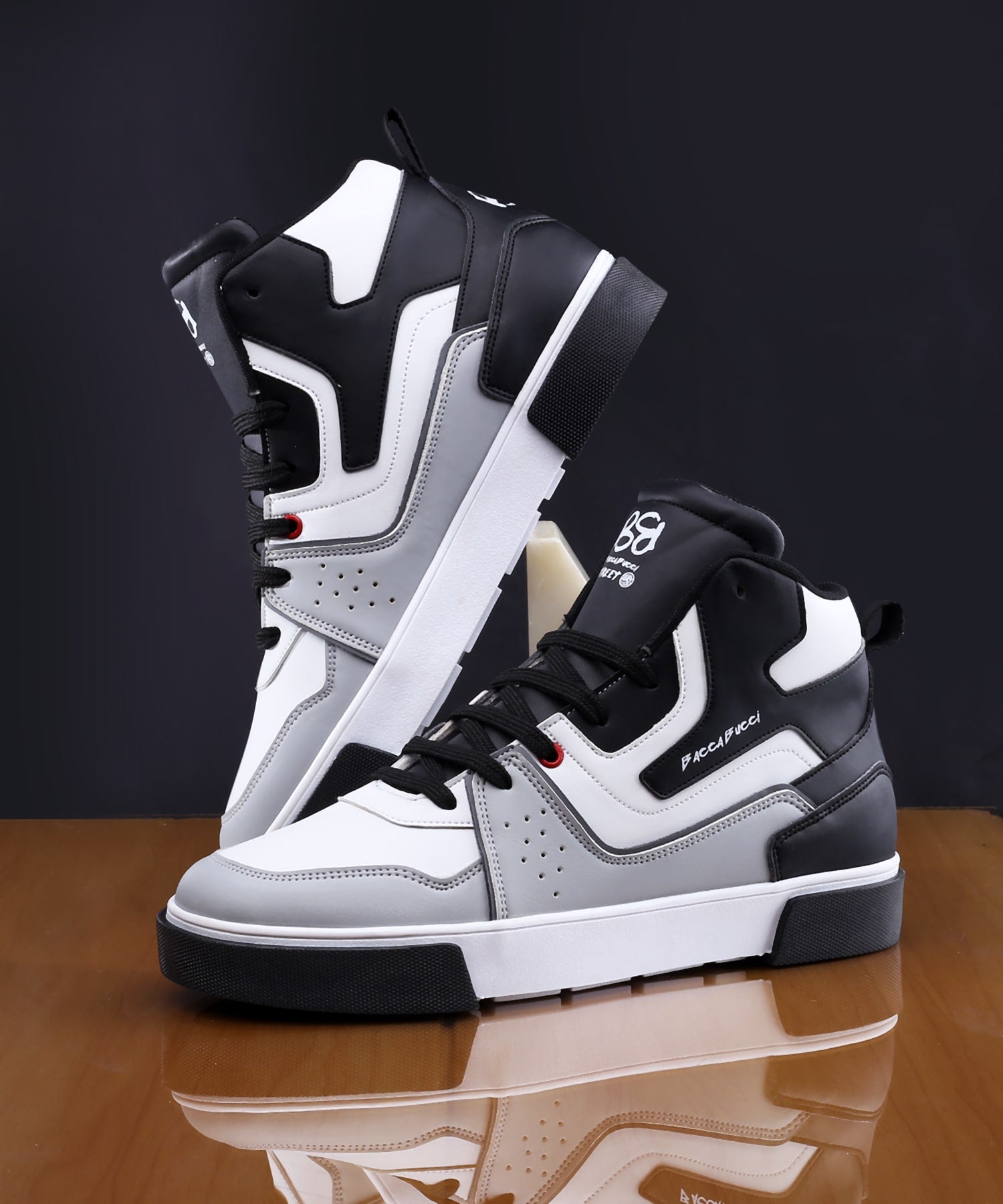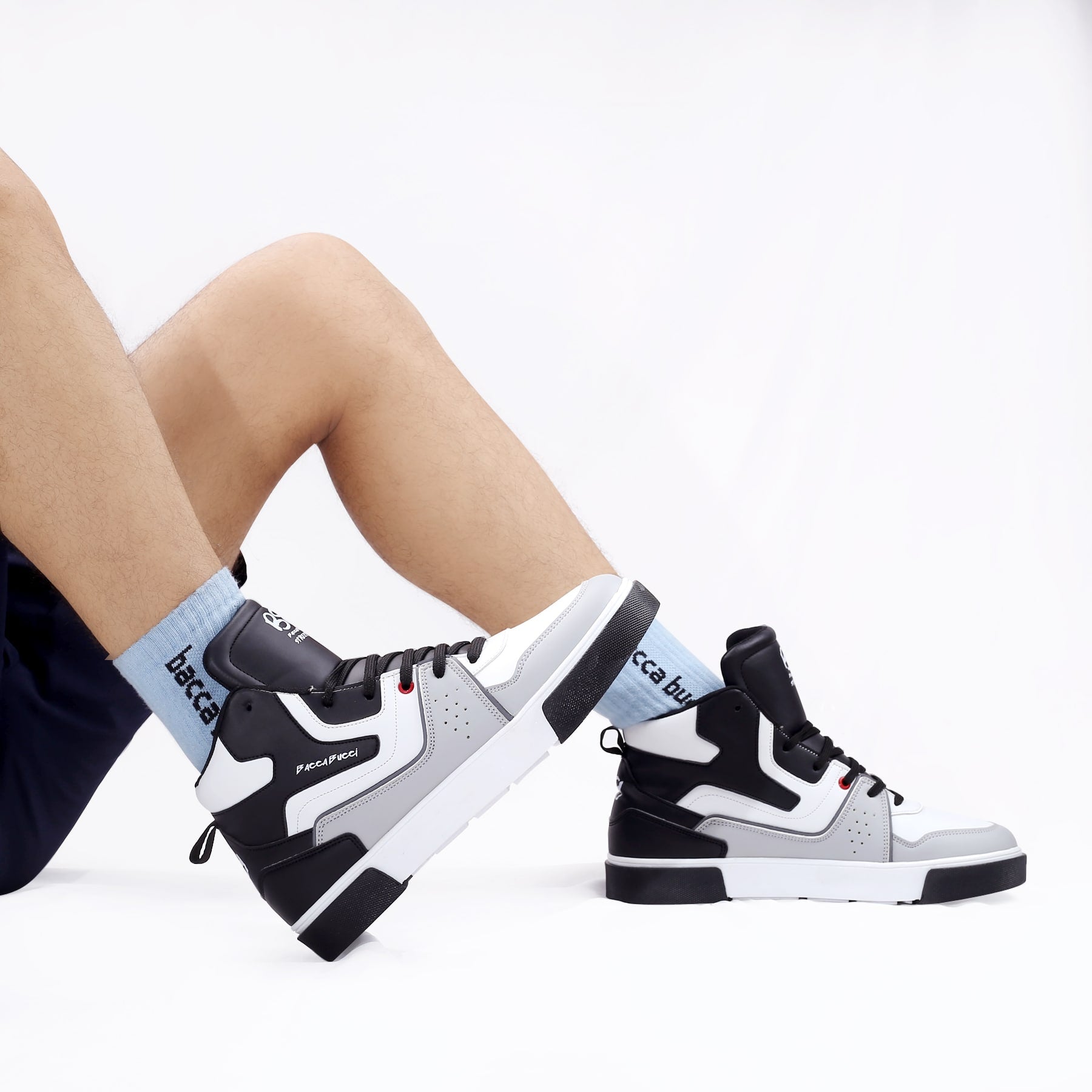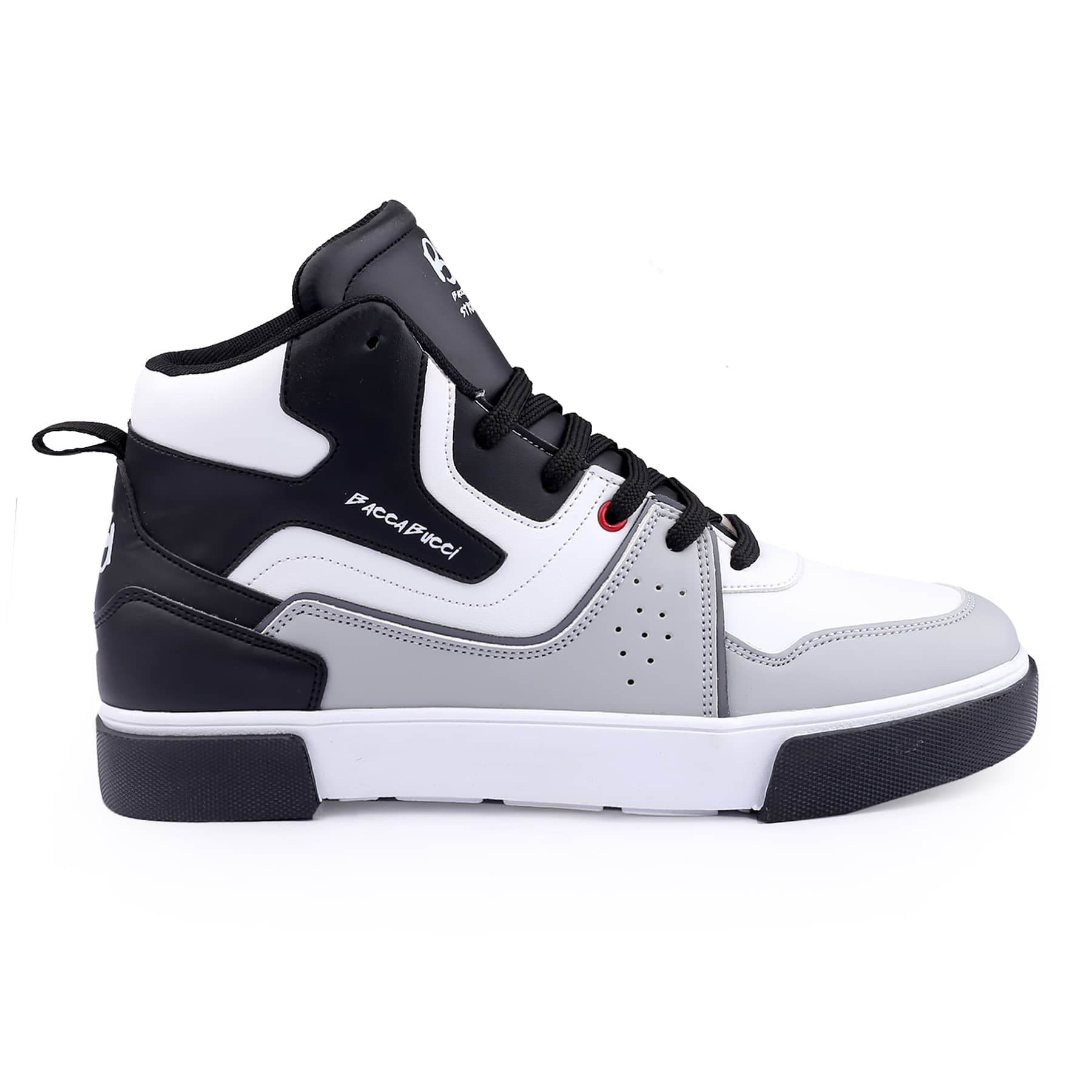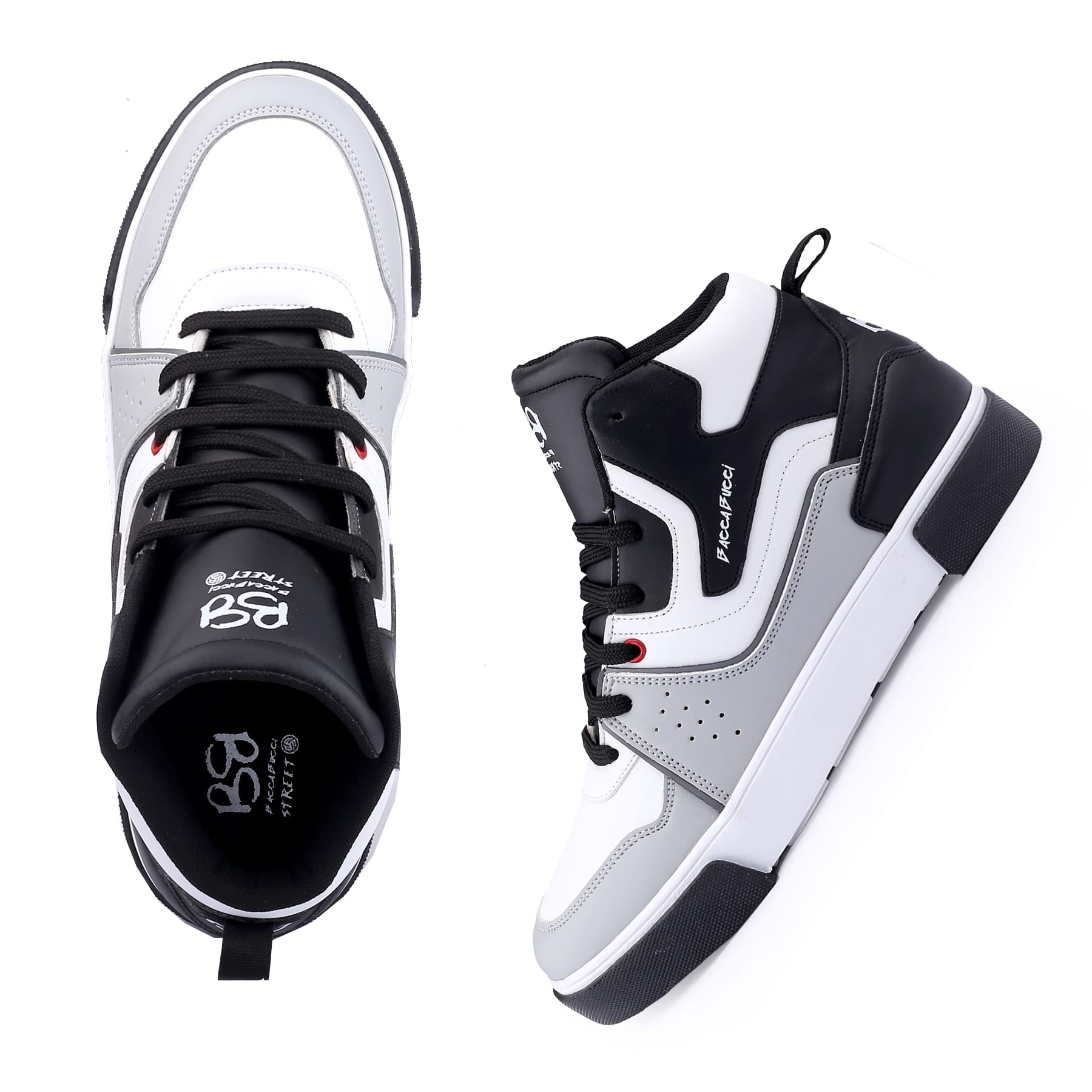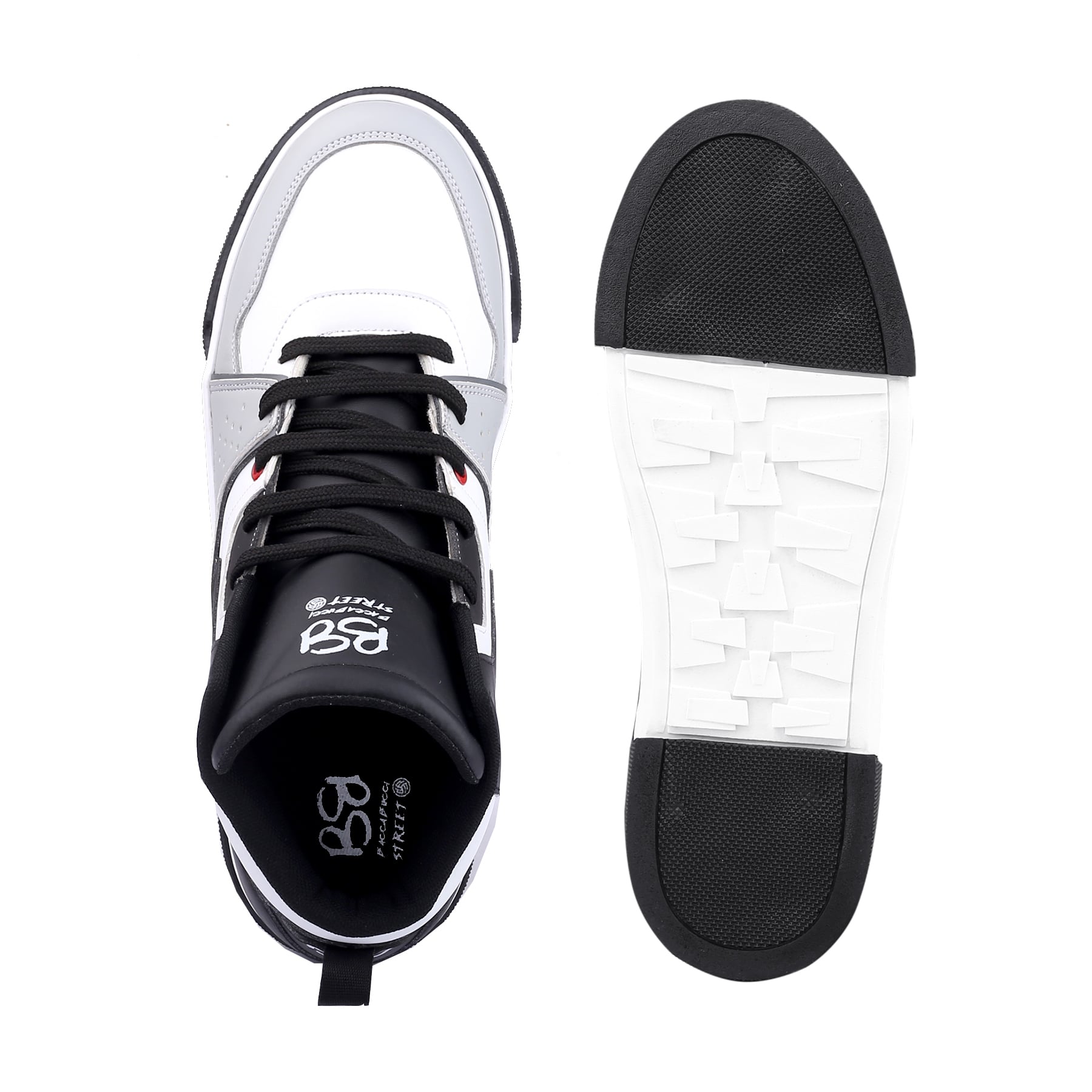 Bacca Bucci EVOKE Korean Style High Top Streetwear Sneakers
Available Offers
1) Save ₹200 on orders over ₹3499 with code FLAT200.
2) Save ₹400 on orders over ₹4999 with code FLAT400.
3) Save ₹700 on orders over ₹7499 with code FLAT700.
4) Free shipping on orders above ₹300.
Description
Elevated Streetwear: Bacca Bucci EVOKE sneakers are designed to elevate your streetwear game with their distinctive style and rebellious flair.
Ankle-Length Design: With their ankle-length profile, these sneakers provide a unique and edgy fashion statement, making you stand out in the urban crowd.
Athletic-Inspired Comfort: Drawing inspiration from athletic design, these sneakers offer both style and comfort, ensuring you can confidently make a bold fashion statement.
Fusion of Urban and Korean Aesthetics: These sneakers blend urban aesthetics with Korean design elements, giving you a trendy and unique look that's perfect for non-conformist style enthusiasts.
Make Your Own Fashion Rules: Bacca Bucci EVOKE sneakers empower you to step into the world of bold and non-conformist style, allowing you to make your own fashion rules and express your distinctive fashion sense with confidence.
---