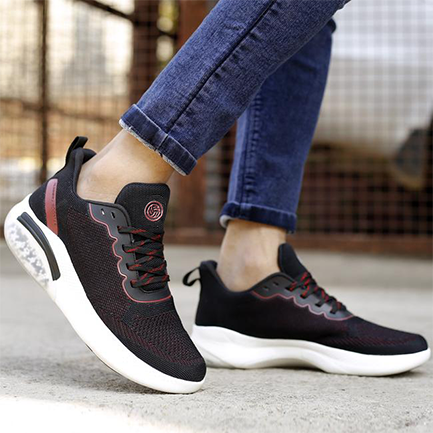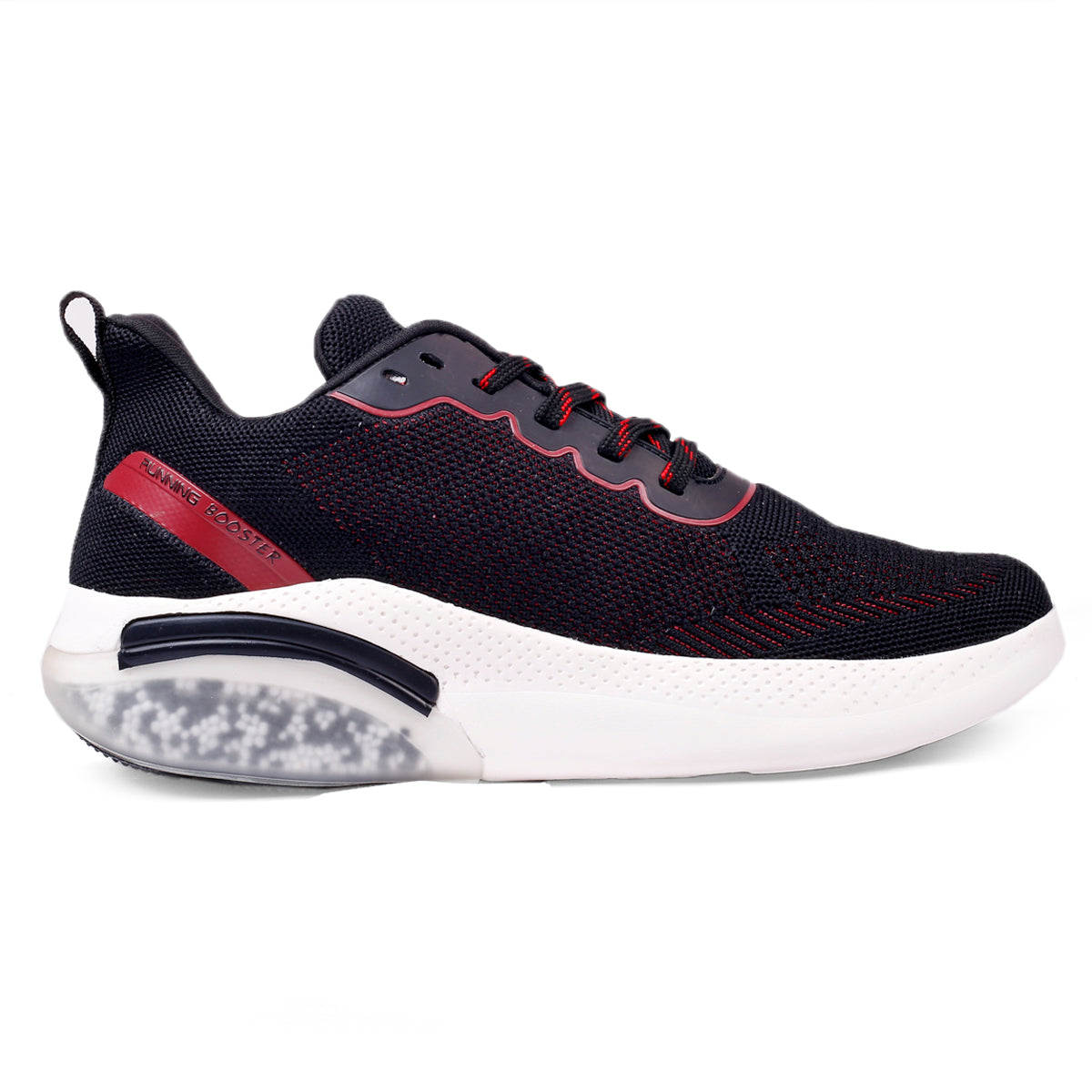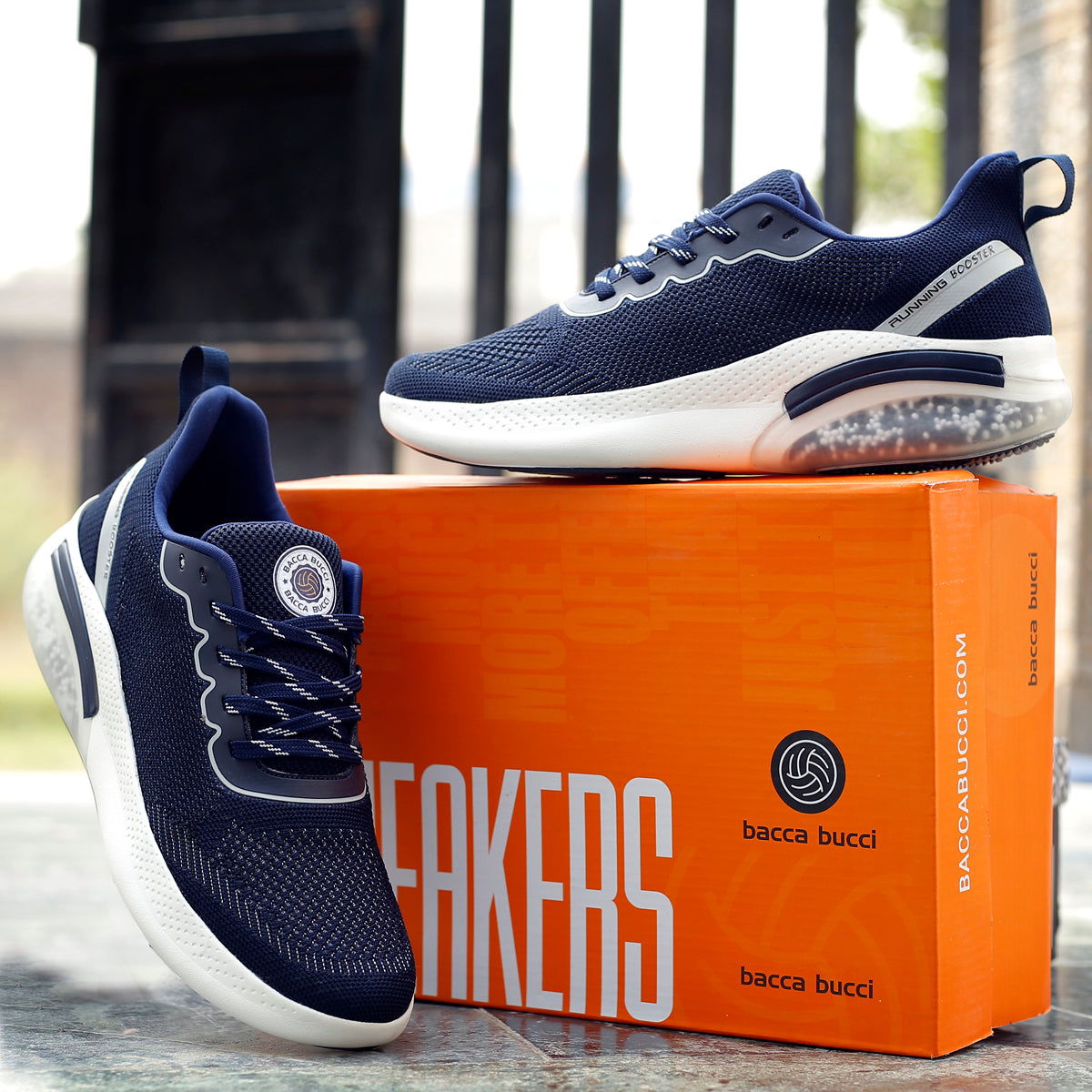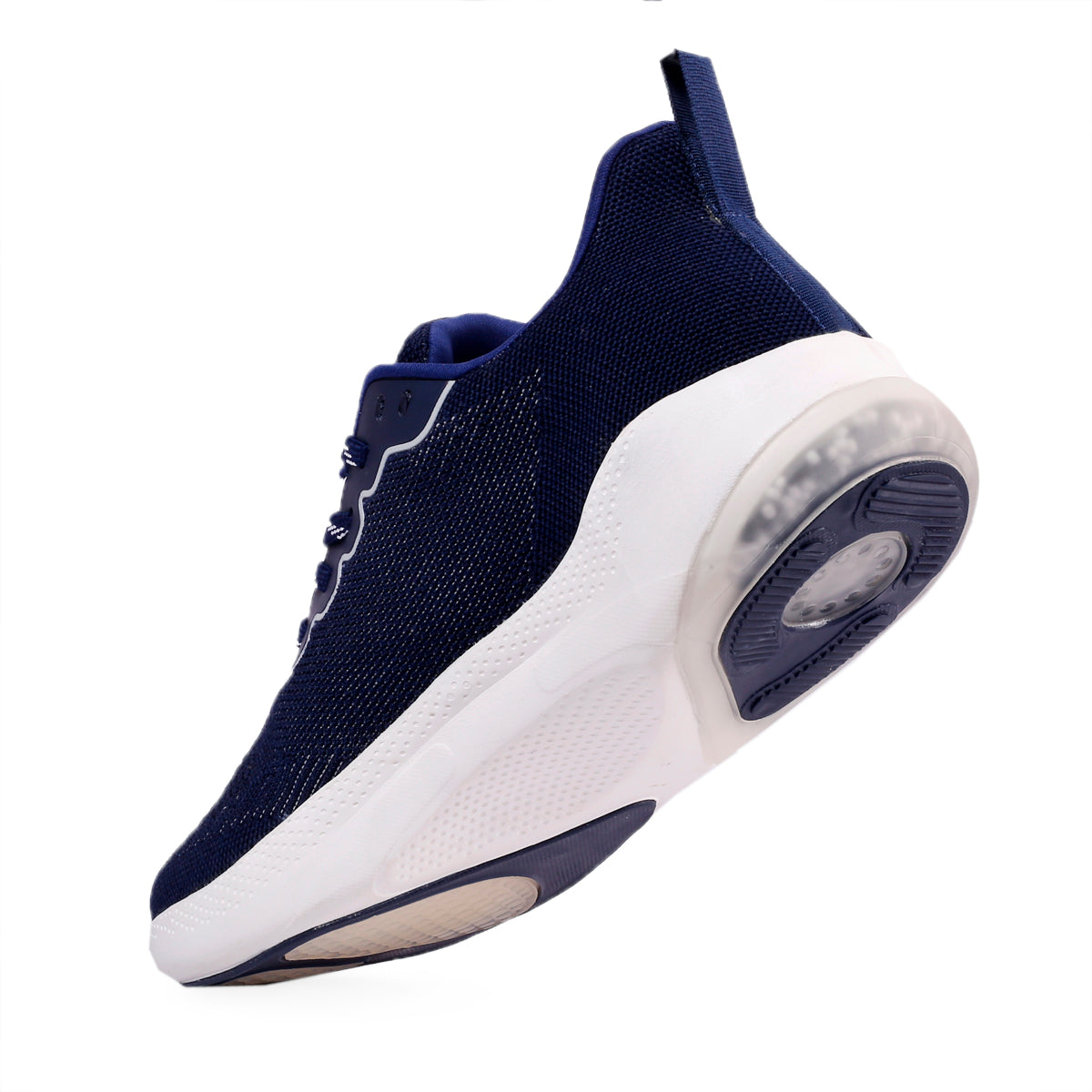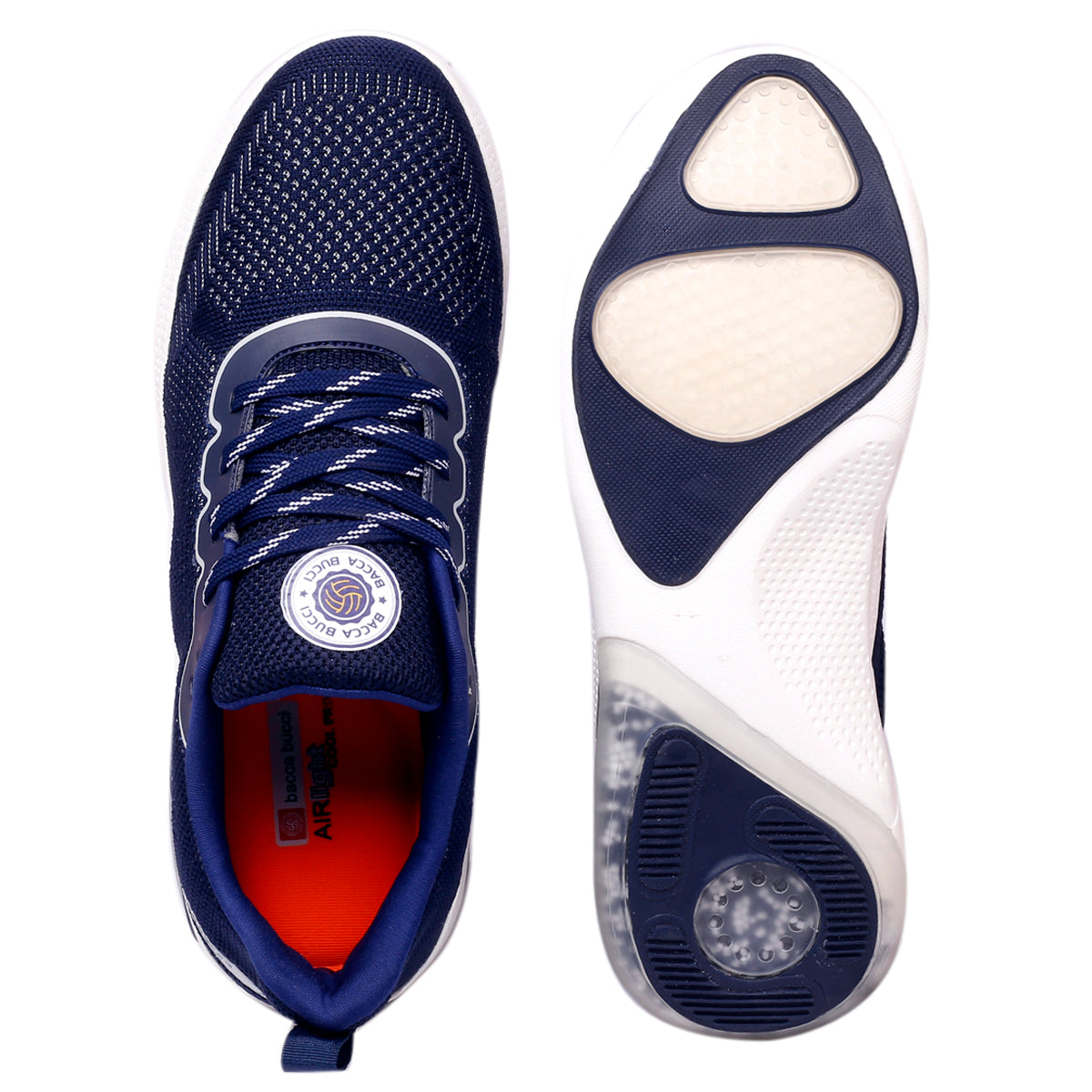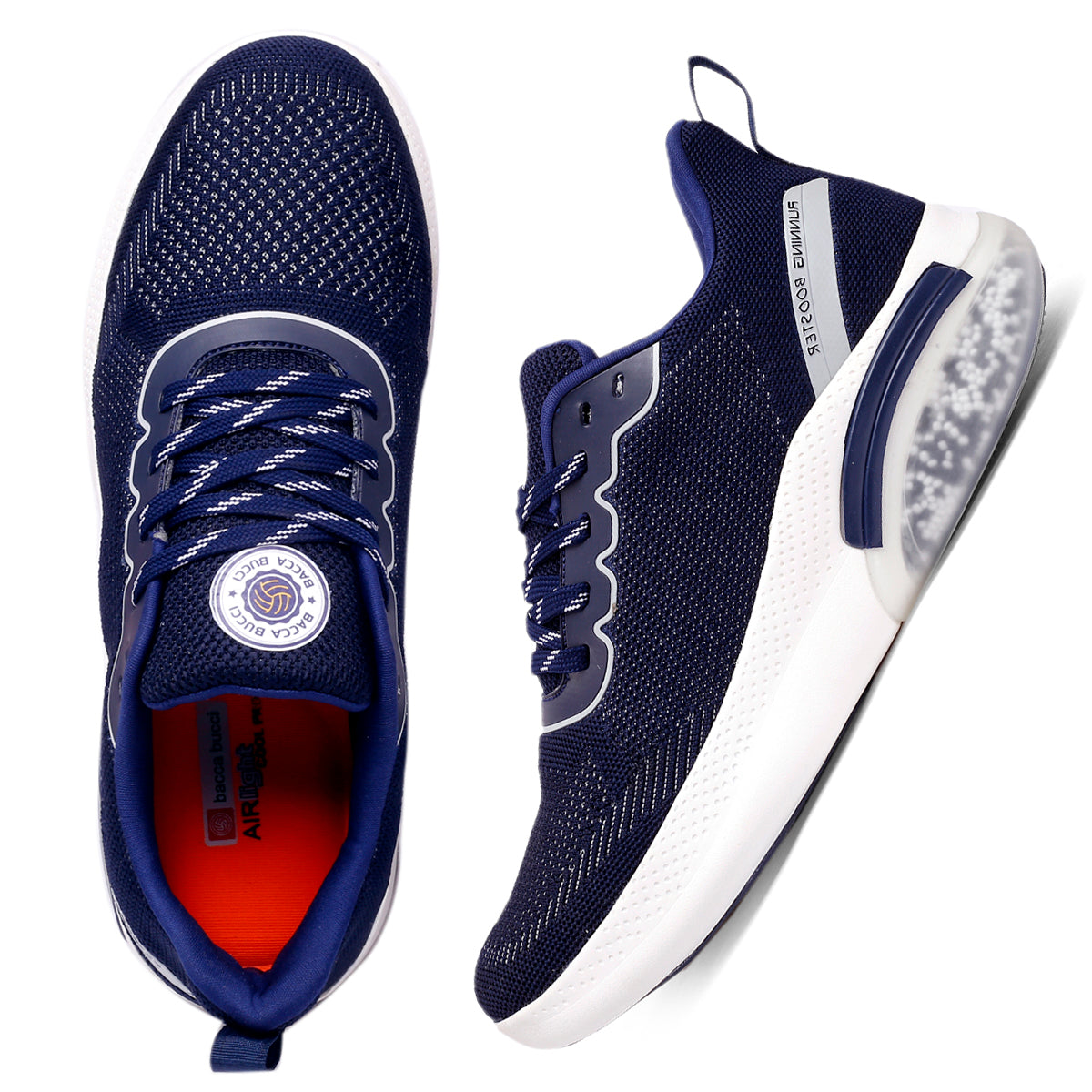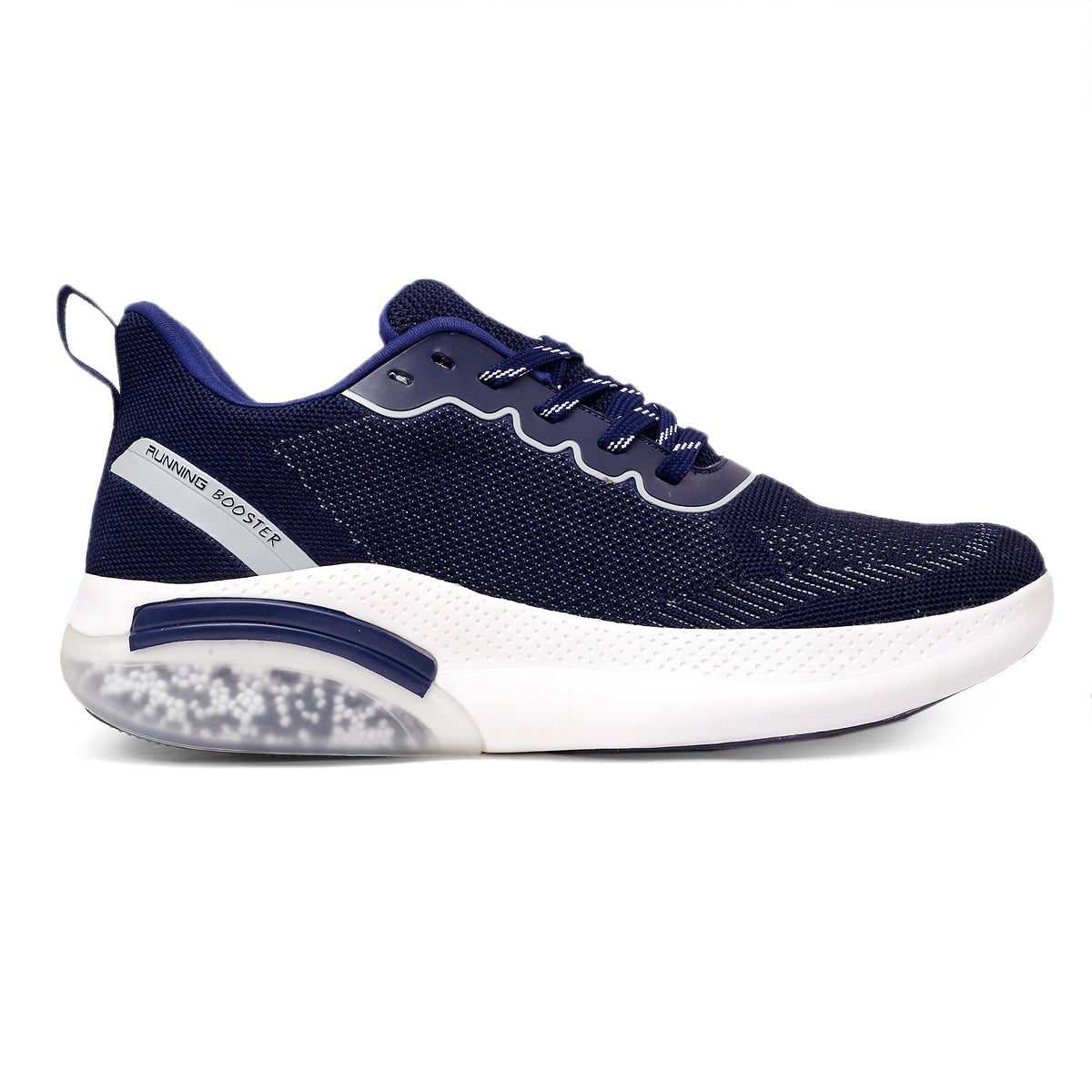 Bacca Bucci VIGOUR Comfortable Running Shoes with Adaptive Smart Cushioning 5 in 1 uni-Moulding Technology
Available Offers
1) Save ₹200 on orders over ₹3499 with code FLAT200.
2) Save ₹400 on orders over ₹4999 with code FLAT400.
3) Save ₹700 on orders over ₹7499 with code FLAT700.
4) Free shipping on orders above ₹300.
Description


Snug and Secure: This Shoe is super lightweight, breathable material that hugs your foot and keeps it in place. Synthetic material wraps from the inside of your foot to the top for a secure, contouring fit.
Zoned Durability: Durable rubber is placed on the outside in high-wear zones. The raised nobs add traction.
Comfort Collar: The 1-piece foam collar gives smooth, secure cushioning. The low-cut design feels comfortable around your ankle and makes the shoe easy to get on and off.
Grip: Stronger grip with excellent forward momentum With a solid grip, you don't have to worry about abrasion.
Heels with high-density sponge lining thick, full and comfortable The bottom of the insole is constructed using polyurethane foraminate material to aid air circulation. BLACK This keeps your feet from feeling cramped or suffocated.
---